Posted 16th Dec 2020
Plenty to be pleased with on and off court as Blue & Gold enjoy highly-competitive pre-season friendly against Saracens Mavericks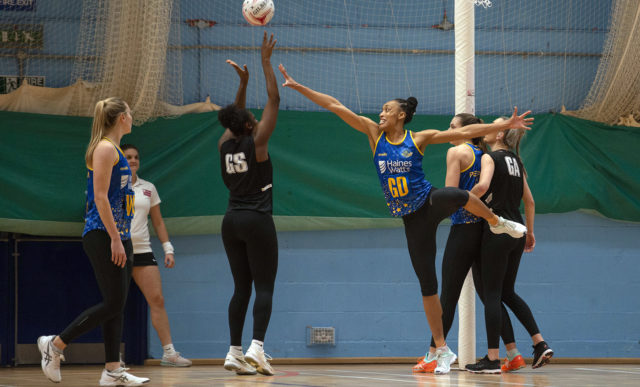 Anna Stembridge says that Saturday's highly-competitive match against Saracens Mavericks ticked nearly all of the boxes for what she hoped to achieve from Team Bath Netball's first friendly in the build-up to the 2021 Vitality Superleague season.
The first meeting between Superleague opponents for nearly nine months saw the Haines Watts-sponsored Blue & Gold record an encouraging 68-61 victory in a hard-fought game played in Covid-compliant conditions at the University of Bath Founders Hall.
A live stream of the match on YouTube has also received more than 8,000 views as netball fans took the chance to get a first glimpse of two talented squads hoping to challenge for honours when the new season begins in February.
"I was so pleased with how the day went, both as an event and how competitive the match was," said Team Bath Netball Superleague Head Coach Stembridge. "To see what we have been working on in training come to fruition is always very pleasing, especially when we haven't faced outside opposition in nine months.

"Both teams really utilised their full squad, trying out various combinations and gaining valuable court-time. The fact the scoreline stayed so tight throughout, even when there were changes, made it even better and showed just how well-fought the game was.
"A lot of things that I wanted to get from the game were ticked off, the main one being getting players out on court for more than one or two quarters against top-quality opposition.
"Hannah Passmore, for example, was up against Razia Quashie for two quarters and did really well against someone who was one of England's standout defenders during last month's New Zealand tour. To see Hannah's game develop and adapt from the first quarter to the second was really encouraging.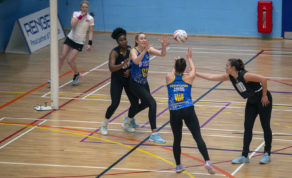 "Kirsty Harris also got to play for three quarters against one of the strongest defences in the Superleague and demonstrate what strengths she can already bring to our game, as well as what areas she can work on to keep improving. You cannot underestimate the value of playing against that calibre of opposition.
"It was nice to get positive feedback from the Mavericks coaches, players and staff about the event too. There is so much preparation that has to go into ensuring the event is safe and meets Covid-compliant regulations, and our backroom staff and the Team Bath staff were outstanding in ensuring it all went ahead smoothly.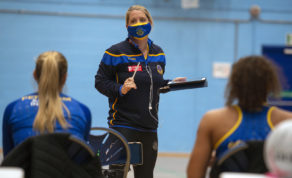 "It was lovely to be able to stream the game to netball fans as well, so they could get a glimpse of the pre-season build-up, and we are super chuffed that so many watched. I think that just shows the appetite for netball, perhaps now more than ever."
Team Bath's pre-season build-up continues this weekend when they stage a second inter-club match of the month between the Blues and the Golds. Australian shooter Kim Commane could make an appearance after flying back into the country on Saturday, just in time to watch the Mavericks match from the sidelines.
"It's great to have Kim back with us and the whole squad together," Stembridge added. "She has been playing Premier League netball for a club in Sydney while back in Australia and her fitness levels are good, so we'll see how she does in training this week.
"We only have this month together as a full squad before the England players go back on international duty in January, so it is a critical period and one we need to get the most out of."
Team Bath Netball is supported by its Principal Partner, chartered accountants Haines Watts, who are also a pathway partner, and by Rengen Developments and Centurion Chartered Financial Planners. O'Neills are Team Bath's official kit supplier.