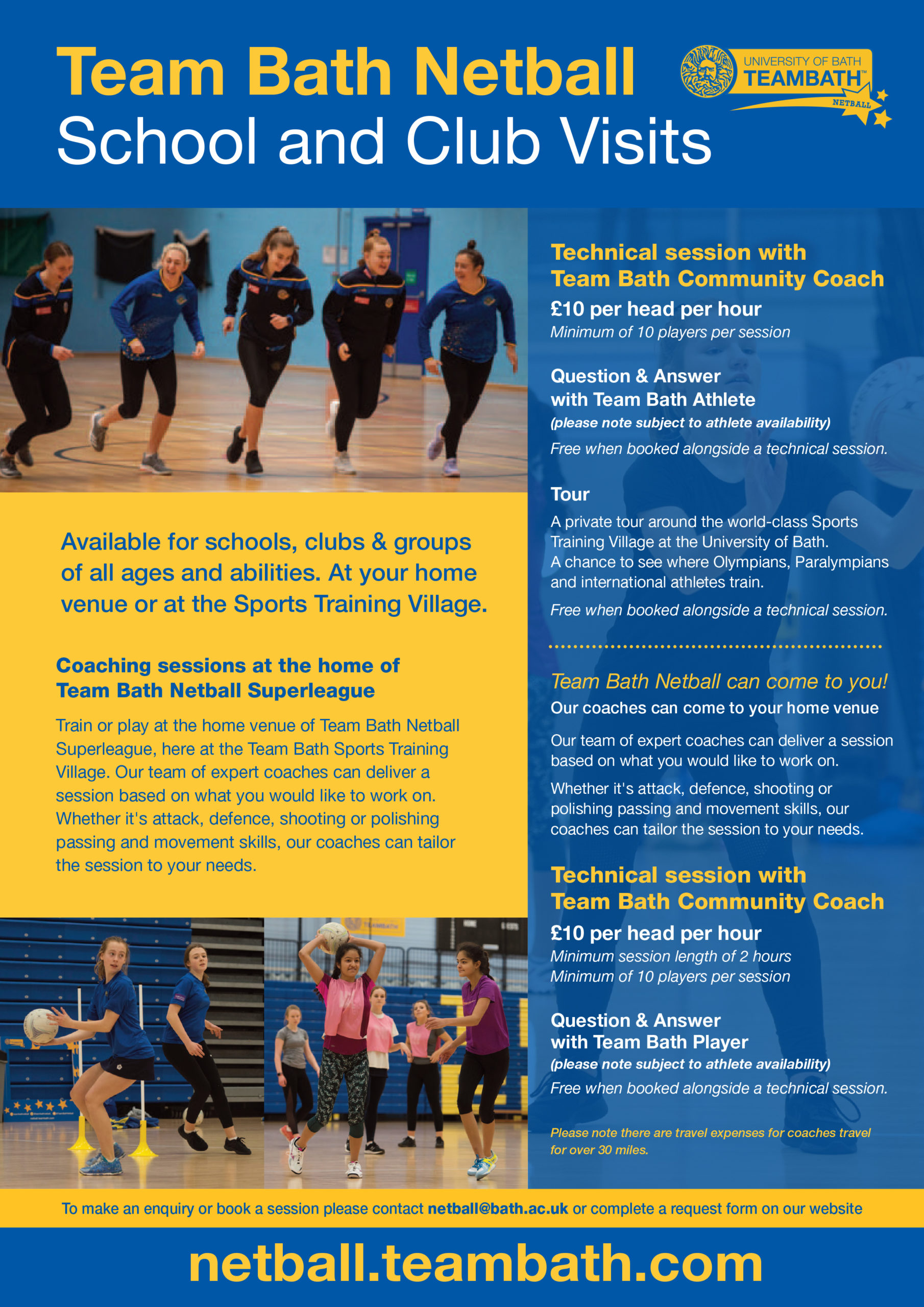 ---
Player appearances
Our Superleague players are hardworking, dedicated and fantastic female role models for young people and adults alike.
They are ready, willing and able to join your business/school or to share their experiences and learnings along what will have been a challenging journey to the top of the game for each of them, though for different reasons.
Time and performance lifestyle management, nutrition, teamwork and communication are just a few examples of areas these young women have had to become experts in, on top of the game itself.
Why not get in touch (netball@bath.ac.uk) to discuss opportunities for a Team Bath athlete to join you for your next conference, away day, end-of-season presentation or tournament?
---
Volunteers
Team Bath Netball are always looking for volunteers to come and join the Blue & Gold family in running our Superleague netball.
Supporting our operational team will give you the chance to get involved in the running of match day tasks including ticketing, seat allocation, merchandise, half-time competitions and more. All volunteers will get the chance to enjoy the game, meet the players and support Team Bath from the sidelines!
Please contact netball@bath.ac.uk for more information about any of the above.