Posted 11th Dec 2020
Fans can get a first glimpse of the 2021 Blue & Gold as Team Bath face Superleague opposition for first time in nine months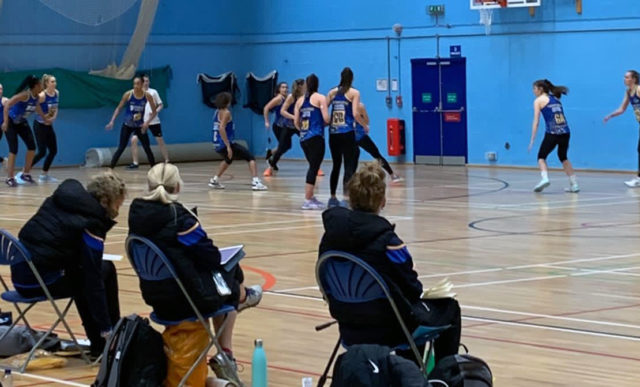 Anna Stembridge says she feels "like a kid before Christmas" as Team Bath Netball prepare to face Superleague opposition for the first time in nine months – and supporters will have chance to see the new-look squad in action too.
The Haines Watts-sponsored Blue & Gold host Saracens Mavericks on Saturday in a pre-season friendly that will be played behind closed doors but live-streamed to fans via YouTube (2pm centre-pass).
"We are really excited to get back on court, it's been a long time coming," said Team Bath Superleague Head Coach Stembridge. "We played Mavs a number of times last pre-season and there is a real history between the clubs, so it is always a good contest and one we're all looking forward to.
"We also feel extremely privileged to be in this position, to be able to train and compete when many netballers are unable to."
Team Bath's players, coaches and support staff enjoyed a successful practice run on and off court last weekend when they staged an inter-club game between the Blues and the Golds in Covid-secure conditions at the University of Bath's Founders Hall, which will also host the Mavericks match.
The Superleague squad was bolstered by training associates Anya Le Monnier, Georgia Jenkins and Elisha New for the match plus members of the club's talented U21 team.
"There are lots of things we had to put in place to make the event Covid-secure but it all ran really smoothly and for many of the players it was their first netball game since March," said Stembridge.
"This month is critical in terms of build-up as we have all the England players back, so these practice matches are really important as they help the players reconnect and renew partnerships.
"For example, Sophie Drakeford-Lewis and Jess Shaw have played together multiple times for club and country in the past but Saturday's run-out was the first time they had been on the same team for a couple of years. It was great to see those links right across the court."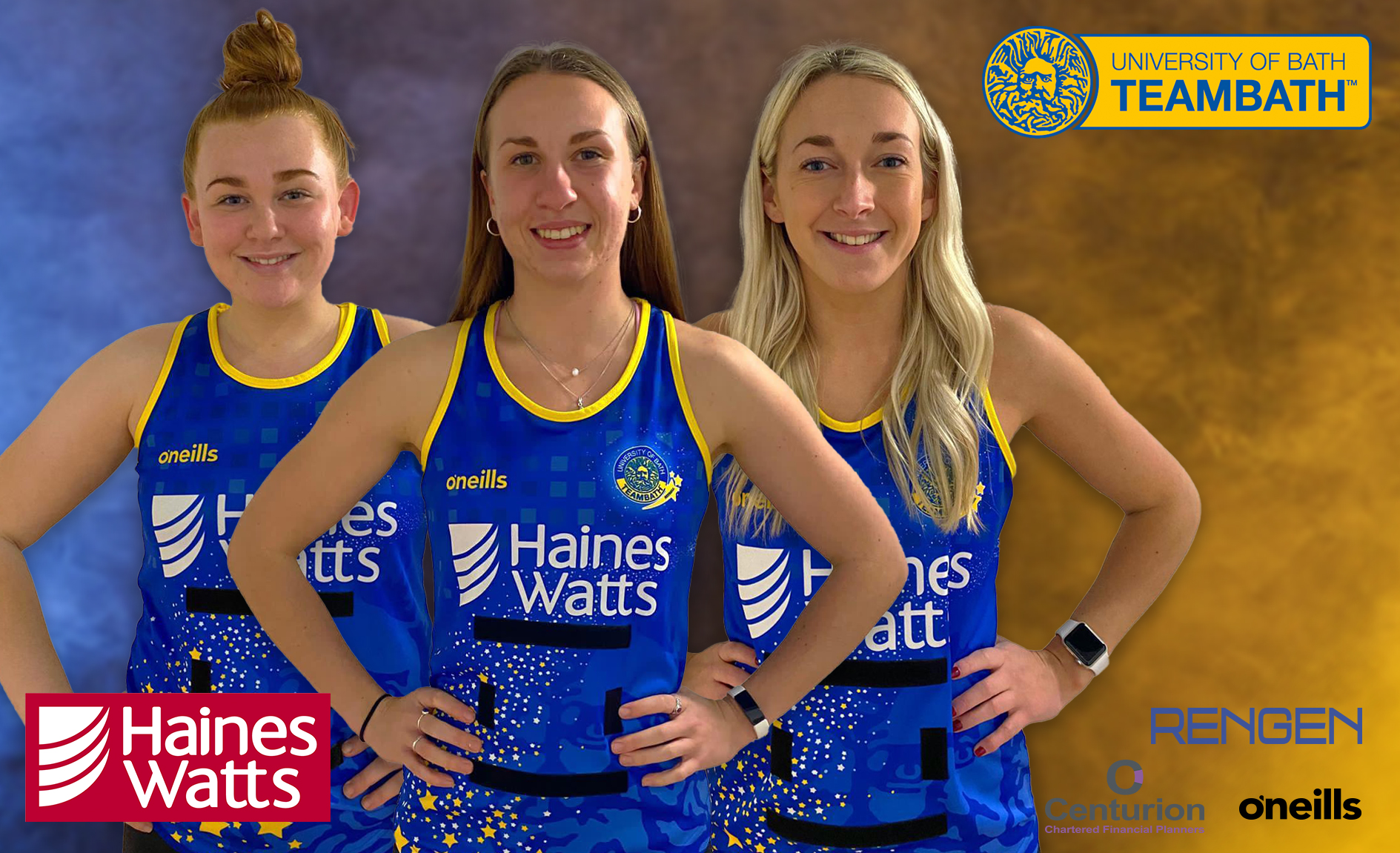 Stembridge had particular praise for the training associates who will be working with the Superleague squad during pre-season and throughout the 2021 Vitality Superleague campaign.
"I cannot praise Anya, Georgia and Elisha highly enough, they are an integral part of our squad and without them we wouldn't have been able to go through our 'return to play' process," she said.
"All three have been fantastic and so committed, really pushing the girls in the squad. That U23 age group is an important one – there are players who are not quite ready for Superleague yet but are still hugely talented athletes and have a big role to play in providing high-quality training and practice sessions.
"Kirsty Harris is a brilliant example of how training associates can make the most of that opportunity – she was one last year and put in the hard graft, fully committed to every session and is now in the Superleague squad."
Mid-courters Le Monnier and New have previously worn the Blue & Gold in all age-groups from U17s to U21s, as well as for the University of Bath where they both studied Sports Performance. Le Monnier, from Jersey, is a Performance Netball Coach at Kingswood School in Bath and coaches Team Bath U19s, while New – a netball coach at Millfield School – is starting a Masters in Event Management at the University of the West of England (UWE) in January.
Wales U21 international Jenkins, a GA and GS, has also previously represented Team Bath at U19 and U21 level, and works full-time for Admiral.
They will all be involved in the Mavericks pre-season friendly, which will be available to watch on YouTube via TeamBathTV. Both teams will be fielding members of their Superleague squad plus training associates and other club players as they start the next phase of preparations towards the new season.
Team Bath will be without Serena Guthrie and Rachel Shaw, who are following a rehabilitation programme, while England Netball Hall of Fame inductee Eboni Usoro-Brown, who is following a post-partum return to training schedule, and Kim Commane, who flew back to the UK this week from Australia, are also not taking part in this match. Please note, there will be no sound during the broadcast.
Watch the match here:
Team Bath Netball is supported by its Principal Partner, chartered accountants Haines Watts, who are also a pathway partner, and by Rengen Developments and Centurion Chartered Financial Planners. O'Neills are Team Bath's official kit supplier.