Posted 5th Nov 2021
Blue & Gold U21 players Nia Evans and Charlotte Jennings Evans to lead Wales at Europe Netball tournament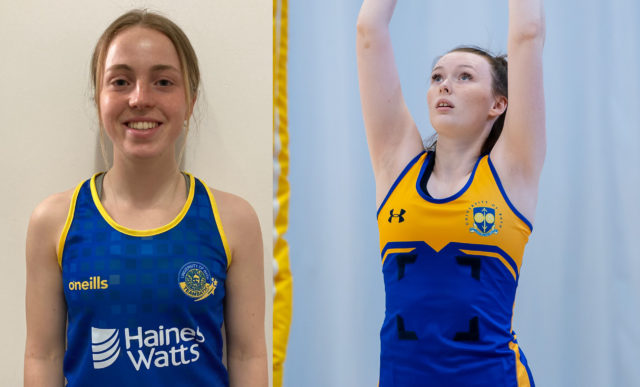 Team Bath Netball U21 players Nia Evans and Charlotte Jennings Evans have been named as the leadership team for Wales ahead of November's Europe Netball tournament.
They are captain and vice-captain respectively of a 12-strong U21 squad which also includes Sarie Watkins, who trains with the Blue & Gold Academy Development Centre in Bristol.
Jennings Evans studies Sport Management & Coaching at the University of Bath and plays for the 1st team in the BUCS league.
Wales U21 Head Coach Nikki Lloyd said of her leadership group: "They have all demonstrated an exceptional work ethic and strong leadership skills throughout the last 18 months and beyond."
Netball Europe is taking place on the Isle of Man from 12th to 14th November, with the England squad set to be captained by Team Bath Superleague player Molly Hole.
Meanwhile, Kaitlyn Lawrence – another Team Bath U21 player – has been selected into the Scotland A squad for the 2021-22 season.