Posted 16th Mar 2021
VIDEO: Here's what players and coaches had to say after another winning weekend for Blue & Gold in 2021 Vitality Superleague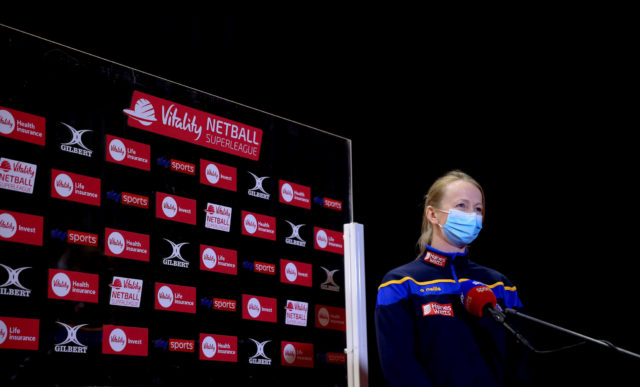 Team Bath Netball's players and coaches were delighted after back-to-back wins against Manchester Thunder and Severn Stars in Wakefield continued their unbeaten start to the 2021 Vitality Superleague season.
Here's what they had to say after the matches played on Friday and Saturday.
Manchester Thunder reaction – Kim Borger, Jo Vann and Layla Guscoth
Severn Stars reaction – Serena Guthrie, Anna Stembridge and Imogen Allison
Don't forget to subscribe to our YouTube channel, @teambathtv, for interviews, match highlights and behind-the-scenes footage throughout the 2021 Vitality Superleague season.