Posted 23rd Oct 2020
"Milestone moment" as Bishop Wordsworth's School in Wiltshire becomes latest Team Bath Netball Academy Development Centre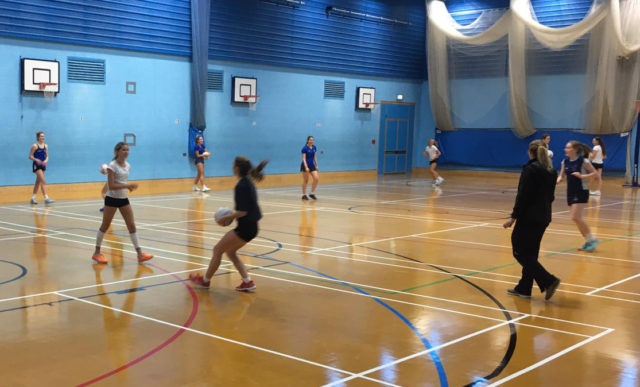 Team Bath Netball today reached a 'milestone moment' as they now have an Academy Development Centre in every county across the South West of England after Bishop Wordsworth's School in Wiltshire became the latest host venue for the talent development programme.
The renowned Salisbury school will host weekly top-class Team Bath coaching sessions for selected netballers aged between 14 and 18, allowing them to access the Blue & Gold's elite training environment without having to travel long distances.
It is also part of an exciting new era for Bishop Wordsworth's School, which has introduced netball to its sporting offer this term after the Sixth Form became fully co-educational in September.
Richard Demain-Griffiths, Director of Sport at Bishop Wordsworth's, said: "We are very excited to have the Team Bath Academy Development Centre sited here at Bishop's. It will be great to have a leading coaching organisation working here in netball, building on our regional profile for sporting excellence while also providing an opportunity for Team Bath to work with netballers from the surrounding area.
"We have a sports hall equipped for the full range of indoor sports, along with a well-equipped, performance-focused fitness suite and a separate aerobics studio. These facilities are available to our students throughout the school day to aid their personal training goals.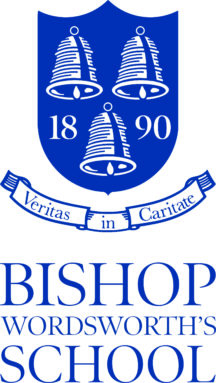 "We have welcomed female students into our Sixth Form for the first time this year and there is already a very healthy level of interest in netball, with 20-30 Year 12 girls taking part on a weekly basis. We plan to run at least one team in due course and, pandemic allowing, have inter-school fixtures. This will be the same for the full range of sports for both male and female students of course, as well as some mixed-gender teams too like lacrosse.
"We're excited by the possibilities that netball and our other sports bring to the girls within the school and have no doubt they can reach the same heights and beyond as our leading male sports, which regularly compete in the final stages of their competitions on a national level."
Bishop Wordsworth's joins Hartpury College in Gloucestershire and The Maynard School in Devon as venues becoming part of the expanded Academy Development Centre network in recent weeks. The other hosts are South Gloucestershire & Stroud College (Bristol), Truro & Penwith College (Cornwall), Bryanston School (Dorset) and Millfield School (Somerset).
Natalie Roddy, Team Bath Netball's Academy Head Coach, said: "We are delighted to welcome Bishop Wordsworth's to our Academy Development Centre network. It is an exciting time for both the school, with its new netball programme, and the sport within the county.
"Wiltshire has not had an Academy Development Centre before, so this is a milestone moment for us. We are determined to make elite-level coaching accessible to as many talented and ambitious young netballers within the South West region and by having centres in every county, from Gloucestershire in the north to Cornwall in the south, our coaches and support staff can help even more players fulfil their potential."
Click here to find out more about the Academy Development Centre talent development programme. For more information about Bishop Wordsworth's School, visit www.bishopwordsworths.org.uk.