Posted 17th Jun 2020
Blue & Gold age-group players celebrate achievements of 2019-20 NPL campaigns during virtual end-of-season awards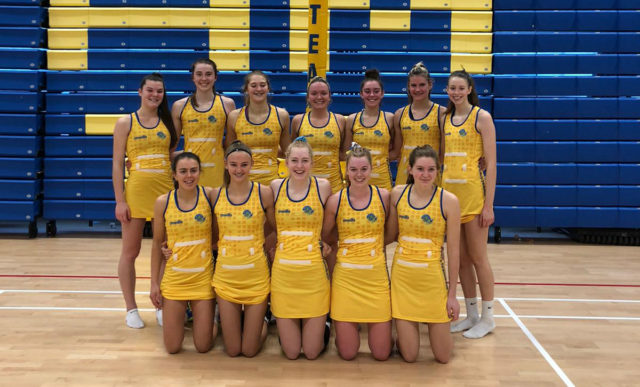 Team Bath Netball's U21 and U19 squads have been celebrating their 2019-20 NPL (National Performance League) campaigns by staging virtual end-of-season award ceremonies.
Both squads were able to play all but one of their regular league matches before the season was cut short in March by the coronavirus pandemic.
Players' Player of the Year for the U21s was England age-group defender Rachael Fee, who was also a member of the Blue & Gold's Vitality Superleague squad for the 2020 season.
Elisha New was Coaches' Player of the Year and Ceri Evans was named as Most Improved Player, while the Endeavour Award went to co-captain Caitlyn Rowley.

Nikki Lloyd, U21 Head Coach, said: "We were disappointed when the season was cut short but it has been a really positive season for this new group of players, as well as a new management team, and we have all enjoyed working together.
"A key reflection for us all was on the connections and relationships we built during a short period which led to strong improvements on court in a number of games. Those players who will be returning in this age group next season are already looking forward to building on this and excited about what we can achieve.
"Thank you to the management team and to Hannah [Passmore] and Caitlin for their strong, committed and positive leadership as co-captains.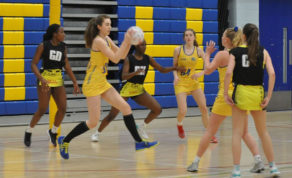 "I also thank those who are leaving the NPL age groups – Elisha, Ceri, Beth Johnson, Georgia Jenkins, Gemma Dawson, Anna Lebe and Carys Allen – for their hard work and commitment while representing the Blue & Gold over the years."
Like the U21s, Team Bath's U19s produced several strong performances during their league season and sat fifth in the NPL table when the season was curtailed.
Academy Head Coach Natalie Roddy, who assisted Lois Jackson in coaching the U19s, said: "We had a great season, bringing together a number of new young players to add to the existing experience. This combination proved to create a great development squad, evidenced by their growth and improvement through the season.
"It was particularly disappointing that this talented group of players could not complete the season and go to the NPL tournament in July as they promised great things."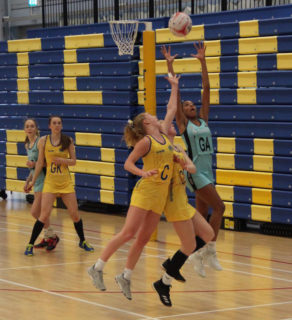 Jackson, who was Roddy's predecessor as Academy Head Coach, added: "As I was stepping away from my role, this season really meant a lot to me. It was made so special through the amazing support from Nat and Vicky [Carnall, team manager] who created a seamless experience for myself, the office and the players.
"We are all gutted that we couldn't take part in the last game of the season and the NPL tournament as the team had developed so much throughout the season and demonstrated such fight and determination. I look forward to seeing this group of players progress over the next few years as they really are an exciting group."
The end-of-season presentations saw shooter Lily Jones, who boasted a conversion rate of more than 90 per cent despite playing up an age group, win the Players' Player of the Year award.
Molly Hole, who captained England U17s to a successful defence of their Netball Europe title in March, took the Impact Player of the Year honour after excelling at both ends of the court, while captain Emily Becconsall was named as Coaches' Player of the Year after showing levels of maturity beyond her years on and off the court.
Players from both squads come from across the Netball South West region, with many of the netballers part of the Team Bath Futures Pathway development programme. Click here to find out more.