Posted 11th Nov 2022
Customer information: Team Bath Netball tri-tournament and Super League ticket update following Wasps' withdrawal from competition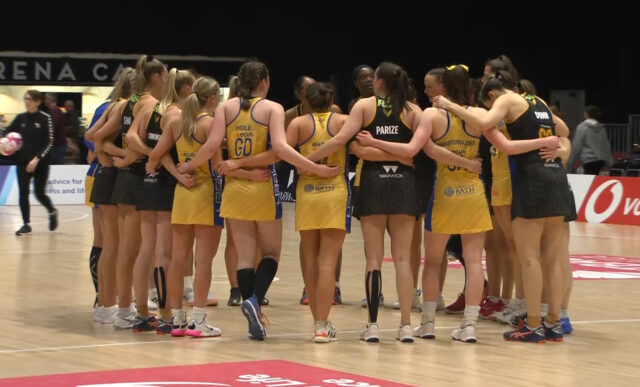 Sadly it has been confirmed this week that Wasps will be unable to compete in the 2023 Netball Super League season after the club's holding company went into administration.
At Team Bath we share the netball community's sadness at this news and are devastated for Wasps' players, coaches, staff and supporters. Wasps may have only been in the league for six seasons but we have enjoyed some memorable encounters during that time, with the home matches in 2017 – a nail-biting 55-53 victory – and 2020 – the last match before the Covid shutdown – standing out.
The news means that Wasps will no longer compete in our pre-season tri-tournament at the Team Bath Arena on Saturday 3rd December but London Pulse have agreed to take their place alongside the Blue & Gold and Saracens Mavericks. Wasps supporters who have purchased tickets and would like a refund should contact Ticketline – please click here for more information.
Team Bath's Super League fixture against Wasps – scheduled for Friday 26th May – is also cancelled and Ticketline will be in touch directly with ticket buyers to offer a transfer to another home fixture or a refund.
There are now eight home matches at the Team Bath Arena during 2023 and season ticket prices will be adjusted accordingly. Supporters who have already purchased season tickets will be refunded the difference and Ticketline will be in touch shortly with further details.