Posted 30th Aug 2022
New chapter begins as Team Bath Netball reveal vibrant and youthful squad for 2023 Superleague season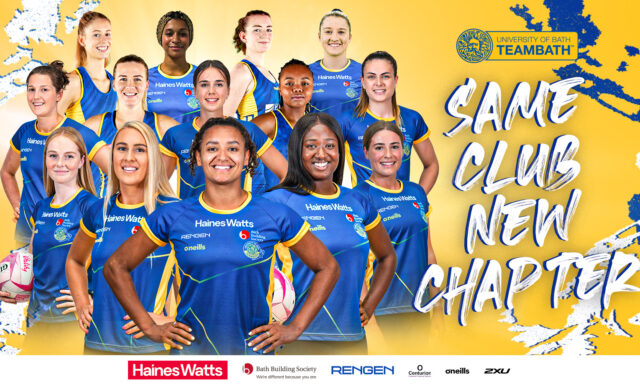 Team Bath Netball has today unveiled a vibrant new-look squad for the 2023 Superleague season that is ready to write a new chapter in the club's famous history.
Seven members of the 2022 squad have recommitted to the Haines Watts-sponsored Blue & Gold including Imogen Allison and Betsy Creak, fresh from this summer's Commonwealth Games. Defenders Tash Pavelin and Lily-May Catling are also back, as are exciting young attacking trio Kirsty Harris, Lily Jones and Hannah Passmore, while Academy player Annie O'Rourke steps up from training associate.
England internationals Summer Artman and Kadeen Corbin are both returning to the club where they began their Superleague careers and there are four new faces that fans can look forward to seeing in action at the Team Bath Arena including Bethan Dyke, who starred alongside Creak for Wales at Birmingham 2022.
England Future Roses player Jayda Pechova and fellow rising stars Sophie Kelly and Phoebe Maslen, both part of the Roses Academy, also come into a group that, with an average age of just 22, is ready to grow, develop and thrive into the 2023 season and beyond.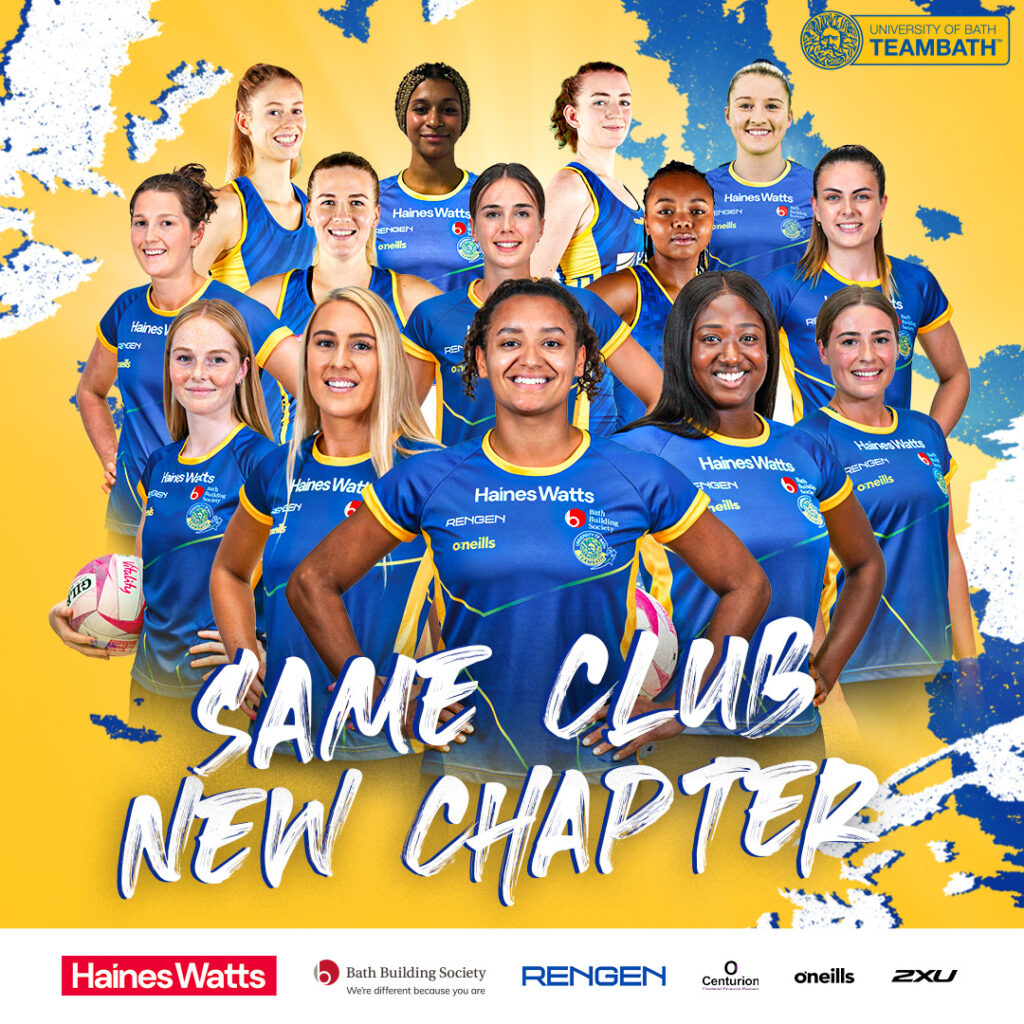 (Back, left to right) Lily Jones, Jayda Pechova, Annie O'Rourke, Bethan Dyke; (middle) Betsy Creak, Lily-May Catling, Phoebe Maslen, Summer Artman, Tash Pavelin; (front) Sophie Kelly, Hannah Passmore, Imogen Allison, Kadeen Corbin and Kirsty Harris
New Team Bath Netball Head Coach Asha Francis said: "I'm really excited about the squad and the players who have come on board with us this season. There has been a lot of thought about who we need, what we need, what we want the team to look and feel like, and who is going to add value off court as well as on.
"We have been looking at the whole person – leadership on the court, what are they doing when they aren't on court, how are they getting behind their team-mates, how are they recognising key moments. I've also been asking friends and other coaches about what the players are like – are they going to bring energy and positivity, are they going to be honest with others, are they going to call people up when it's needed and drive certain behaviours?
"That's been really key, thinking about what behaviours I want from the players and myself, and who are going to be the people who live those values as well as perform on court. We can't wait to get working together and I'm excited for the fans to see this group in action."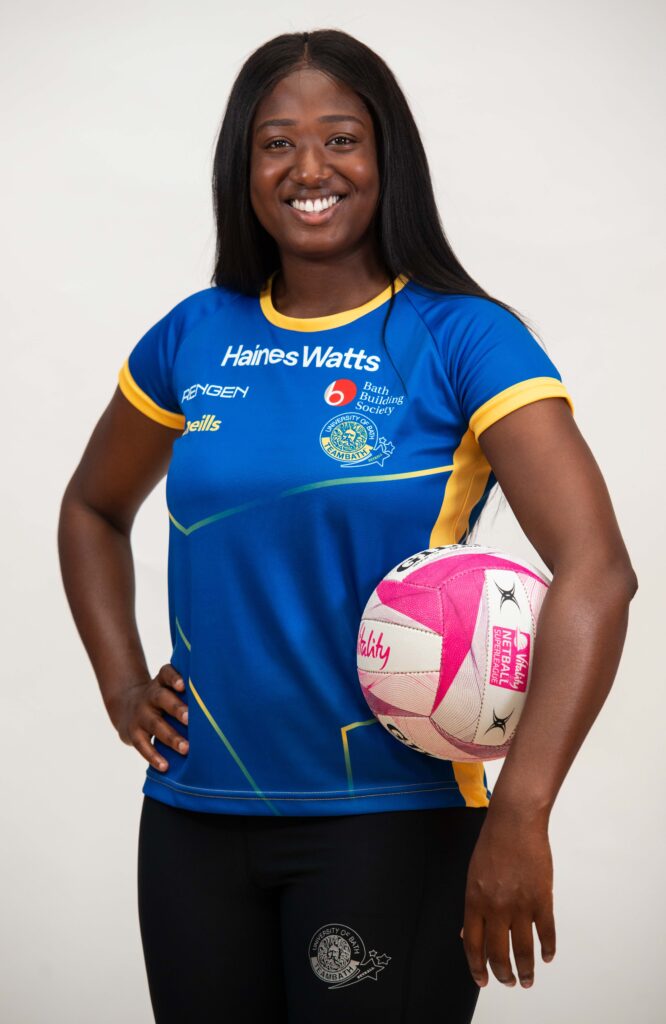 Of the new faces in the squad, also supported by Bath Building Society and Rengen, the most familiar to Blue & Gold fans will be goal-keeper Artman and goal-attack/shooter Corbin, both of whom are returning for their third spells with the club.
Commonwealth gold-medallist Corbin was part of the Team Bath Superleague-winning squad of 2013 that Francis captained, with the now Head Coach saying: "Kadeen and I have been reminiscing about the time we spent together as players but while she has a lot of years behind her she still has that desire to get better.
"She also wants to share her knowledge and having players like Kadeen, Summer and Bethan bringing that experience will really help guide and support the younger players. Their input is going to be invaluable."
Mid-courter Dyke, who has previously represented Celtic Dragons and Severn Stars in the Superleague, joins Team Bath off the back of her third Commonwealth Games where she finished in the tournament's top 10 for goal-assists with 106.
"I watched Bethan in the Commonwealth Games and am really excited about what she is going to bring," said Francis. "I spoke to [former Stars coach] Melissa Bessell to find out more about who Bethan is and she spoke really highly about how hard she works and what a great person she would be for the culture of the club. I also asked, as I did around all the players, what they would be like if they were on the bench and Melissa said 'she won't be on the bench for you!'."
Bringing youthful vigour to the squad are three 18-year-olds who will all be combining netball with studying at university. Defender Pechova has come through London Pulse's prodigious Academy network and made eight Superleague appearances last season, including both league games against Team Bath.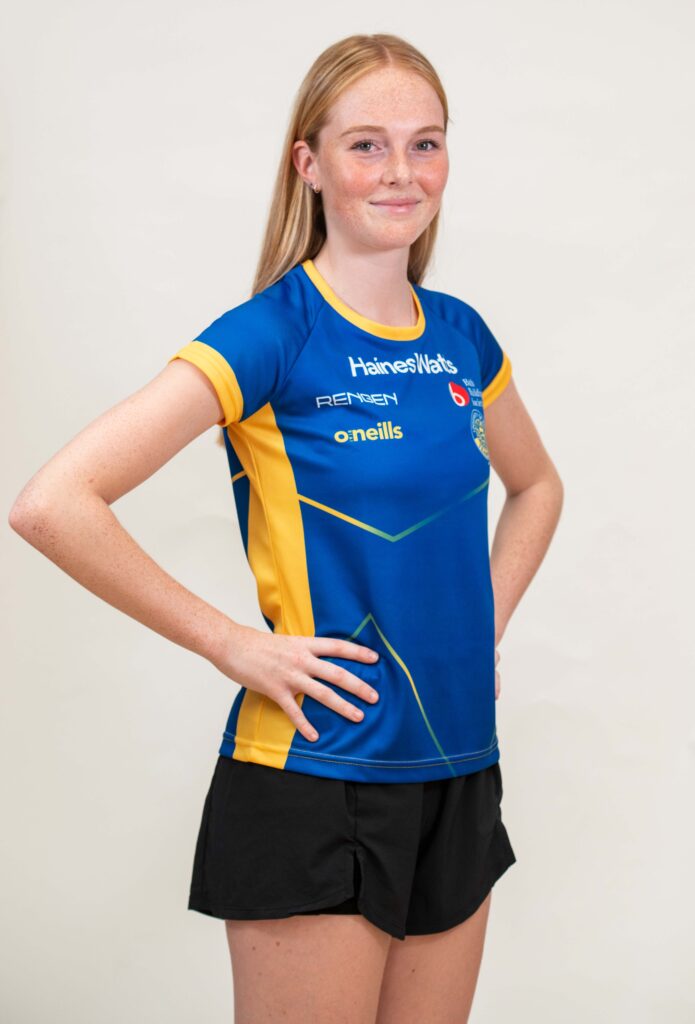 She has been selected alongside Pavelin in the Future Roses squad for the 2022-23 international season and helped England win the Europe Netball U21 title last November.
One of her team-mates in that success was goal-attack Kelly, who made her Superleague debut for Surrey Storm aged just 16 and has gone on to make 19 appearances over the past two seasons.
Kelly was last week re-selected into the Roses Academy for the 2022-23 season along with defensive mid-courter Maslen, who arrives at Team Bath having previously been part of Wasps' NPL squad.
"There is some real excitement about those players and it's always great to have youth in the team," said Francis. "I knew they were coming this way for university and it intrigued me to find out more about who they are and where they are heading. They will bring a vibrancy, an energy, and they really want to learn."
A 15th member of the Superleague squad will be announced shortly. Fixtures for the 2023 campaign will be released in September along with season and match-day ticket information. Get the details first by signing up to the newsletter at netball.teambath.com/newsletter.