Posted 13th Dec 2021
Encouraging start to new NPL season for Team Bath Netball U21s and U19s as youthful Superleague squad enjoys good pre-season contests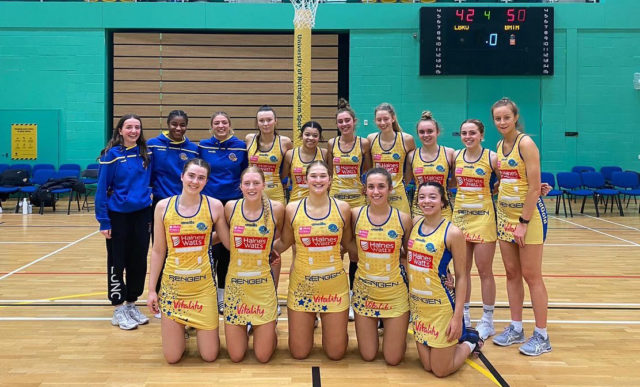 Team Bath Netball's NPL sides started their season with three wins out of four and there were several well-contested pre-season matches for the Superleague squad during a busy weekend for the Blue & Gold.
The University of Nottingham hosted the opening day of the new NPL campaign on Saturday, with Team Bath's U21s (pictured top) – coached by Natalie Roddy and Anya Le Monnier – producing two impressive performances to beat Saracens Mavericks 59-35 and Loughborough Lightning 50-42.
The U21 squad for 2021-22 is Kemi Afolayan, Victoria Booth, Isabelle Claxton, Meg Conabeare, Nia Evans, George Ford, Lauren Francis, Amaya Herold, Molly Hole, Charlotte Jennings-Evans, Lily Jones, Isla May, Jasmine Nightingale, Jemma Nightingale, Effie Robinson, Poppy Tydeman and Daisy West.
The U19s, led by Head Coach Kara Gonzalez assisted by Holly Duerden, bounced back well from a 58-45 defeat to Mavericks to beat Lightning 58-48 in their second match of the day.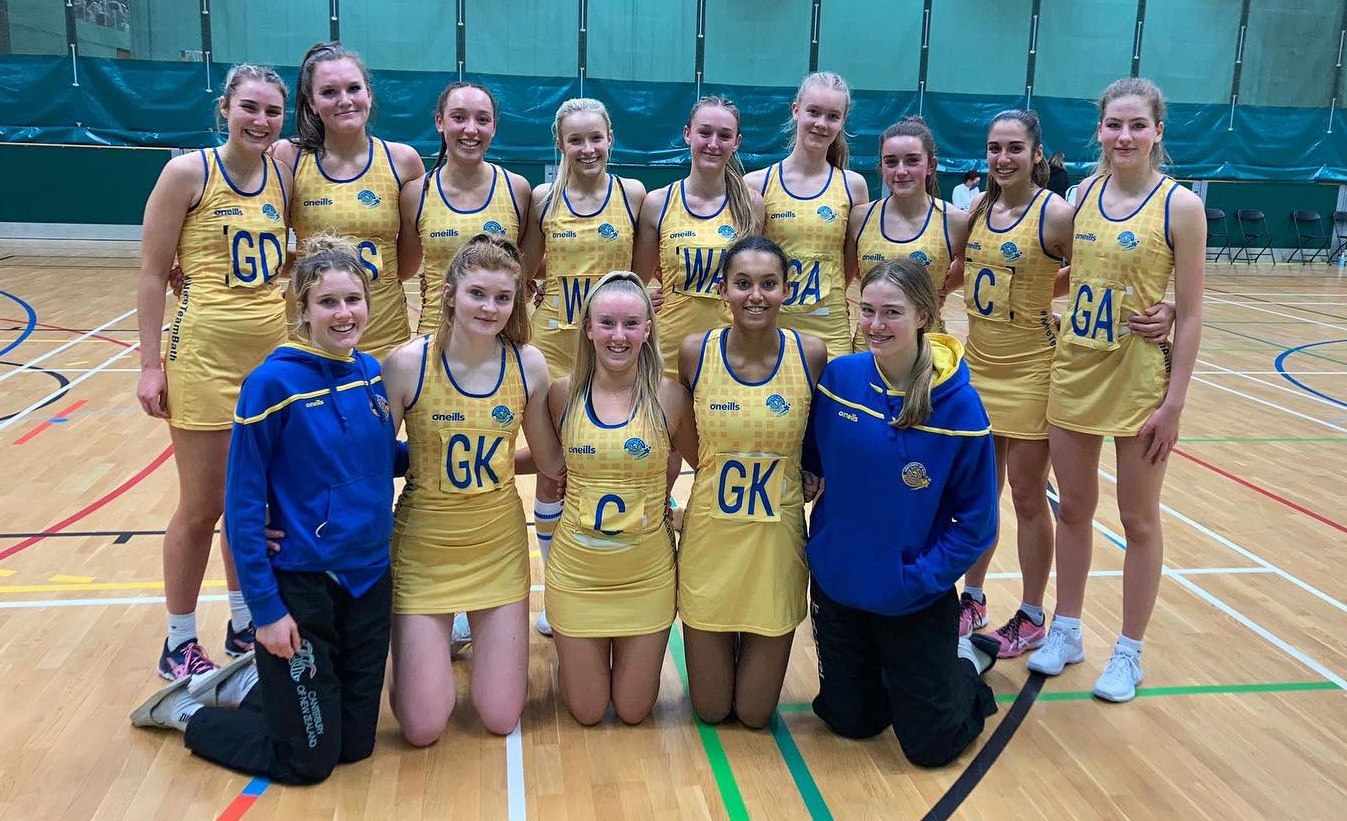 Making up Team Bath's U19 squad this season is Deni Agnew, Giselle Burnett, Alice Clark, Esme Cornelius, Ife Danso, Ellie Ervine, Ellie Gabriel, Daisy Harrison, Becca Hinkins, Fearne Maine, Lara Makin, Bryony O'Hare, Charlotte Steer, Bella Valeur-adu, Amirah Weightman-Dauda, Ella Williams (Devon) and Ella Williams (Somerset).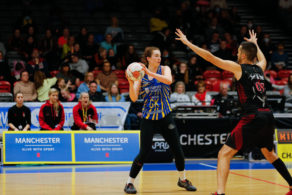 Both teams are back in action on Sunday 16th January when they host Severn Stars at SGS College in Bristol, with centre-pass for the U21s at 12pm and the U19s at 2pm.
Molly Hole and Lily Jones then headed to Manchester to join up with the Haines Watts-sponsored Superleague squad for the second day of the Rise Again Festival.
Training associates Georgia Jenkins, Annie O'Rourke and Caitlin Rowley – all of whom have played NPL for Team Bath – also featured in a youthful squad for the two-day tournament featuring nine of the other Superleague franchises and two leading men's teams.
Day 1 saw Team Bath, who are also supported by Rengen, involved in two cracking contests as they beat Strathclyde Sirens 33-31 before being edged out 35-32 by Surrey Storm to finish second in Pool D. Another close-fought match on Sunday saw the Blue & Gold defeat Wasps 27-24 before a 43-17 loss to Knights Men meant they finished sixth overall.
Team Bath Superleague Head Coach Anna Stembridge said: "We were without a number of players but it was a fantastic chance for those involved to enjoy some really high-quality match play and they all embraced that opportunity.
"Both games on Day 1 in particular were brilliant contests and exactly what you want from a pre-season match, the chance to test out new combinations under pressure."