Posted 17th Mar 2019
VIDEO: Anna Stembridge and Sophie Drakeford-Lewis reflect on Blue & Gold Superleague win over Celtic Dragons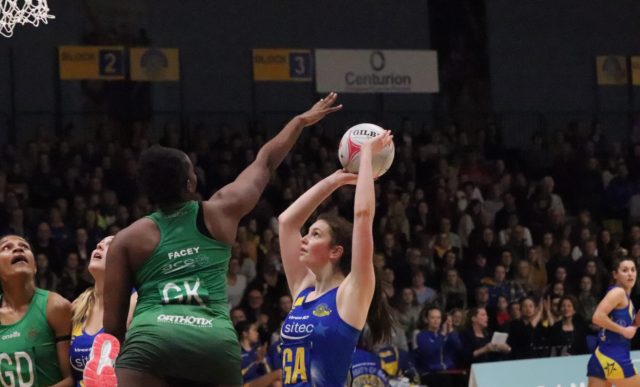 On-court presenter Ben Williams spoke to Head Superleague Coach Anna Stembridge and Genuine Car Services Player of the Match Sophie Drakeford-Lewis following Saturday's Vitality Superleague victory over Celtic Dragons.
Both were grateful to get the points after a hard-fought contest and said there was plenty to work on ahead of this Friday's home match against Strathclyde Sirens – click here to purchase tickets.
Don't forget to subscribe to Team Bath TV for more videos throughout the 2019 season.