Posted 21st Jan 2019
Blue & Gold Futures duo earn place in England U17 squad for Netball Europe 2019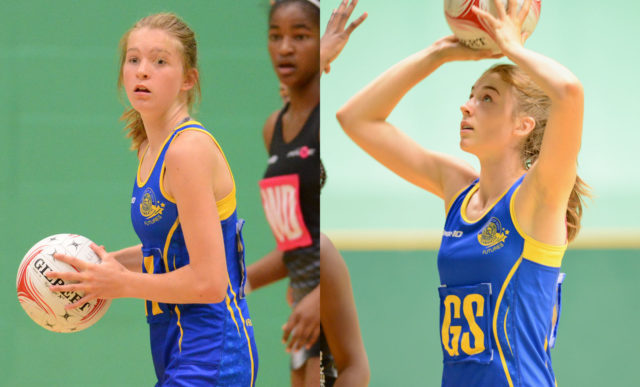 Rosie Bartlett and Molly Hole, two talented young players in the Team Bath Netball Futures Pathway, have been selected to represent England U17 at the forthcoming Netball Europe U17 Championships.
Both successfully came through trials at Loughborough on Sunday and will be part of the 12-strong squad for the international competition against Wales, Northern Ireland, Scotland and Emirates, taking place in Huddersfield from March 1-3.
Bartlett is part of the Cornwall Hub, coached by Jean Davies at Truro & Penwith College, and also trains with the Team Bath Futures South Academy at the University of Exeter, led by Denise Ellis.
Hole is part of the Team Bath Futures North Academy at the University of Bath, overseen by Academy Head Coach Lois Rideout and is also a training partner with Team Bath's U19 NPL (Netball Performance League) squad.
Both players have been selected into the Team Bath U17 squad for the 2019 season.