Posted 19th Dec 2018
Plenty of promise and potential as Blue & Gold name U21 and U19 squads for 2018-19 NPL season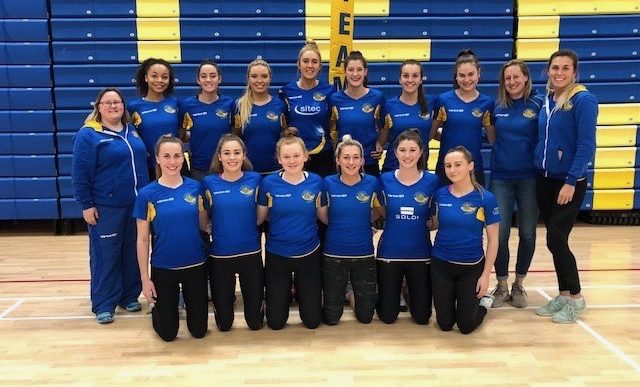 Team Bath Netball have named a mix of returning players and new faces in their Netball Performance League (NPL) U21 and U19 squads for the 2018-19 season.
The U21s (pictured top) will be captained by Abi Robson, who is sponsored by Milsom Place. She is joined in the 15-strong squad by fellow Blue & Gold Vitality Superleague players Leila Thomas and Chartie Curtis, the latter one of eight University of Bath students selected.
Hannah Passmore, Elisha New, Kirsty Harris and Anya Le Monnier all return for a second successive season, Hannah Barnes and Georgia Jenkins step up from the U19s and Carys Allen, Caitlin Rowley, Jo Leslie, Eleri Michael, Jess Smallwood and Ebony Greatorex are named in a Blue & Gold squad for the first time. Emma Peacock and Annabel Staley are training partners.
Nikki Lloyd is Head Coach having been assistant last season when the Blue & Gold won bronze in the league and silver in the NPL Tournament in Nottingham. She will be assisted by Academy Head Coach Lois Jackson and Rachel Stockholm, who was on the Aspire Coaching programme last season, is the new Team Manager.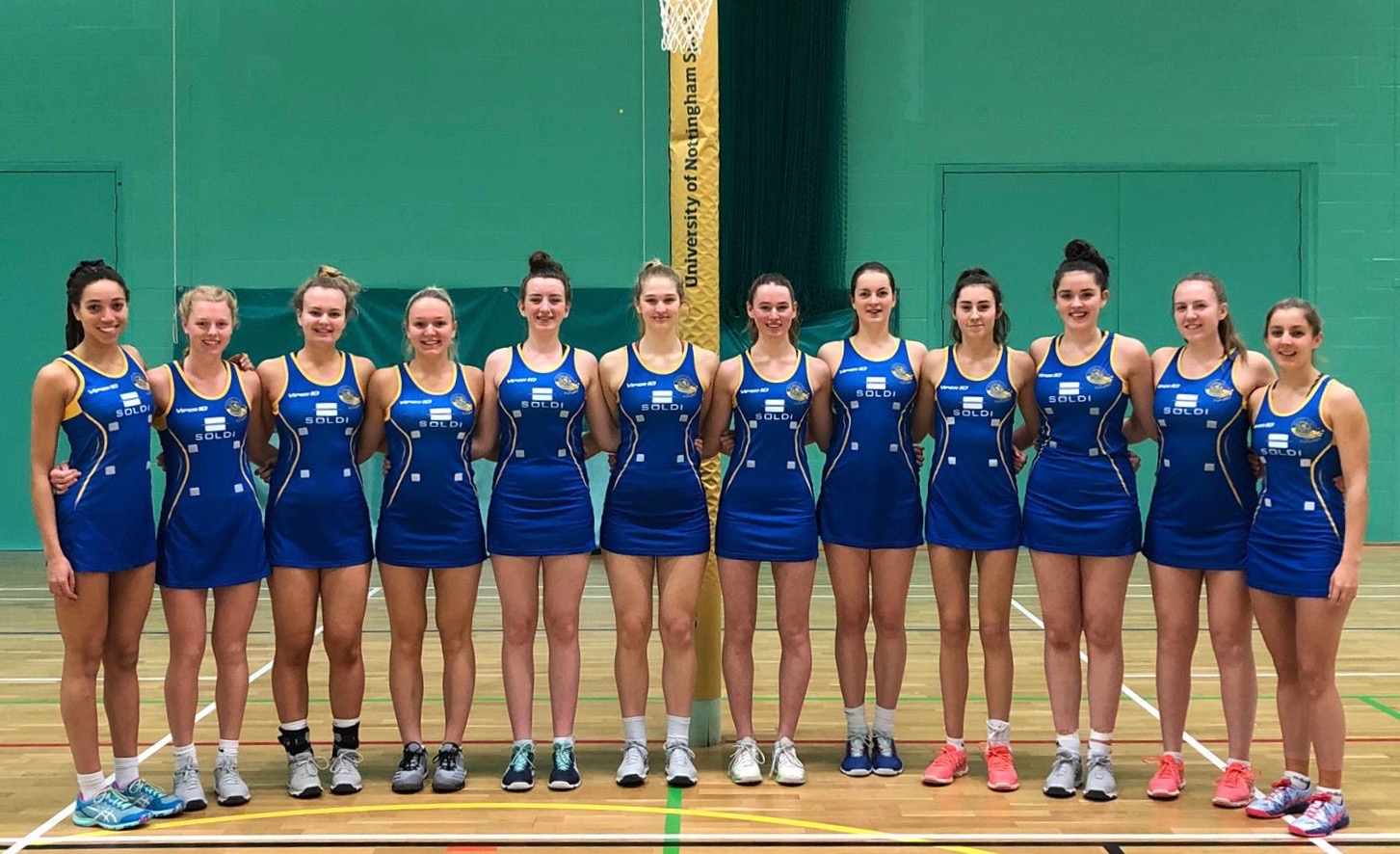 Philippa Hicks, who is University of Bristol Head Coach and heavily involved with Netball South West in a coaching and management capacity, is Head Coach of Team Bath's U19 squad this year, assisted by Tammie Anderson and returning Team Manager Vicky Carnall.
Captain Annie O'Rourke, vice-captain Millie Pearce, England Roses Academy player Rachel Fee, Maya Meredith, Emily Becconsall, Emma Payne, Meg Connebeare and Lauren Wood are all back in the squad for a second year, while George Ford, Anna Brophy, Carly Stephens, Sophie Orchard and Liv Mitchell join them from the U17s.
New players Alex Baird and Jo Leslie complete a U19 squad that enjoyed their first run-out of the 2018-19 NPL season when they took on Manchester Thunder and Wasps in Nottingham on Saturday.
Academy Head Coach Jackson said: "I'm really happy about this season's squads, it was always our plan to retain a consistent number of last year's players and we are pleased to welcome some exciting new members to the teams.
"We have a wealth of experience throughout our coaching team and I know their passion for the Blue & Gold will bring excellence to their teams"
Entry to home NPL matches at the University of Bath Sports Training Village is free – fixtures can be found by clicking here. More information about the Soldi-sponsored Futures Academy Pathway can be found by clicking here.
Team Bath Netball are sponsored by Sitec and supported by partners Mogers Drewett, Soldi and Netball South West. Centurion Chartered Financial Planners are supporting the team's performance analysis and people development capabilities, Viper 10 are their Sportswear Supplier and Skins provide the team with compression wear.
NPL squads for 2019
Team Bath Netball U21: Chartie Curtis, Leila Thomas, Carys Allen, Caitlin Rowley, Jo Leslie, Abi Robson, Eleri Michael, Elisha New, Kirsty Harris, Anya Le Monnier, Ebony Gretorex, Jess Smallwood, Hannah Barnes, Georgia Jenkins, Hannah Passmore. Training partner: Emma Peacock.
Team Bath Netball U19: Rachel Fee, Georgina Ford, Annie O'Rourke, Anna Brophy, Maya Meredith, Alexandra Baird, Emily Becconsall, Carly Stephens, Olivia Mitchell, Joanne Leslie, Emma Payne, Megan Connebeare, Amelia Pearce, Lauren Wood, Sophie Orchard. Training partners: Emily Fitzpatrick, Molly Hole, Imogen Plumridge.