Posted 9th Aug 2018
Blue & Gold aiming to be top of the class as U15 squad is selected for 2018 School Games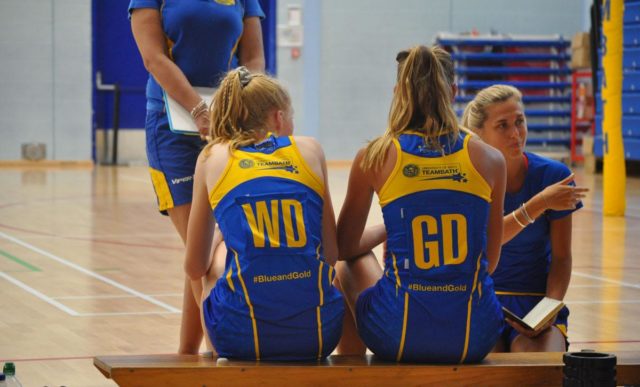 Team Bath Netball will field an U15 team at the 2018 School Games in Loughborough later this month.
Among the 12-strong Blue and Gold squad is Rosie Barlett, who has been invited to attend an England Roses Academy U17 selection day following her impressive performances at last month's NPL Tournament in Nottingham.
Isla May, who also represented Team Bath U17 at that event, is in the School Games squad too along with Fabienne Bull, Giselle Burnett, Daisy Collett, Emily Cridland, Beth Gummow, Mya Hounsell, Maya Lane, India Monllor, Mahala Prince Jones and Charlotte Steer.
They will be coached by Lois Rideout, Academy Head Coach for the Soldi-sponsored Team Bath Netball Futures Pathway, who is looking forward to seeing the young players in a competitive environment.
"The School Games are a fantastic event which offer the opportunity of top-flight netball to this age group," said Rideout (pictured top), who will be assisted by Tammie Anderson and Frankie Nutt.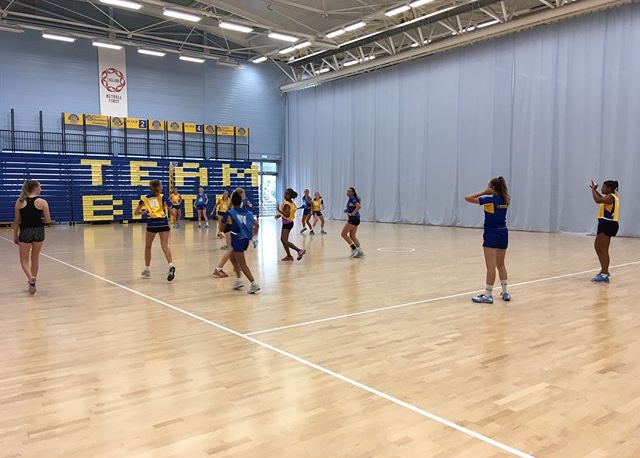 "I feel very privileged to coach this exciting team, we have some real youngsters involved and some athletes that are new to our Pathway this season."
The School Games are taking place from August 30 to September 2 and Team Bath will face Netball Scotland and Yorkshire in their opening Group B matches.
The Blue & Gold will warm up for the competition by playing Wasps Netball and Hertfordshire Mavericks at Oxford University next week on a new glass-floor court provided by England Netball.