Posted 25th Oct 2023
Saluting Our Sisters this Black History Month: Team Bath star Kadeen Corbin celebrates her "number one inspiration" Sasha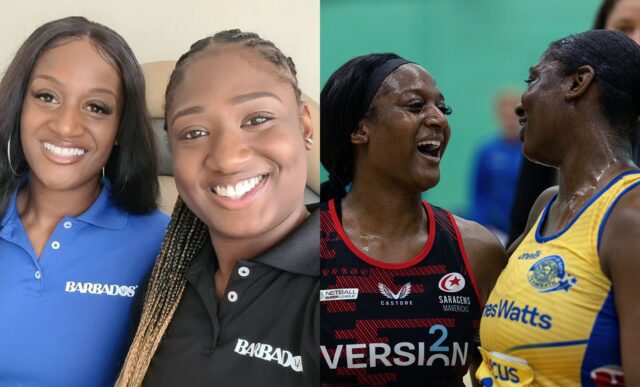 October is Black History Month and to celebrate this year's theme of Saluting Our Sisters, we spoke to Team Bath Netball player-coach Kadeen Corbin about the women who have inspired her in her sporting journey.
"The theme of Saluting Our Sisters is particularly appropriate for me as the number one inspiration in making me the athlete and person I am today is my sister, Sasha. She is why I started playing netball in the first place and encouraged my love for the sport.
"To get to play alongside her for so many years with England, Barbados, Team Bath and Mavericks has given me more inspiration than anything else. We've been through the ups and downs together – the successes, the crying, the happiness – and I am so grateful that I got to share those moments with Sasha.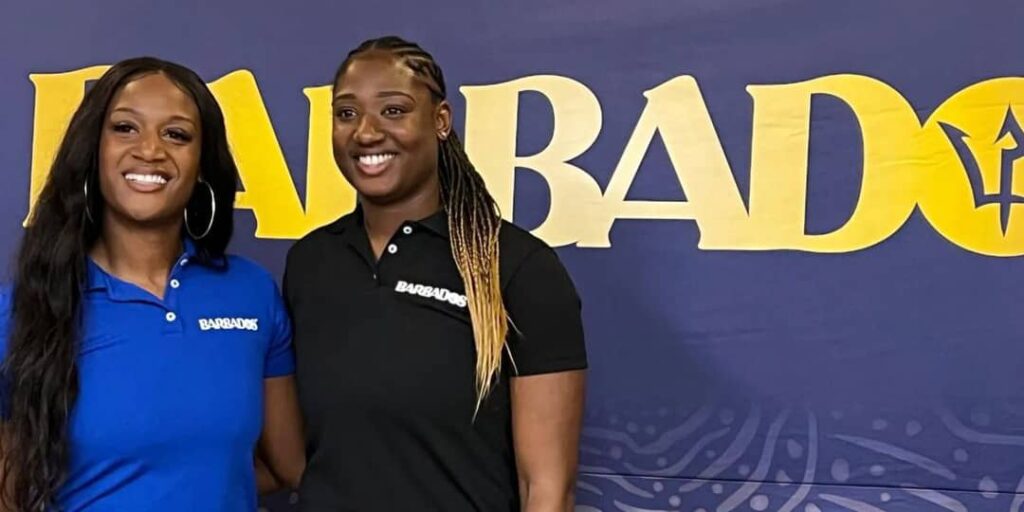 "She was particularly important at the start of my netball career. I was initially rejected by England after trials but Sasha was told yes straight away and got to the very highest level really quickly. I was so proud to see her on court for the Roses and it made me even more determined to join her. She supported and encouraged me the whole way until I finally joined her in the squad in 2010.
"I got to watch her play for England as a spectator, then I got to play alongside her. To do that, and then continue doing it for multiple years, was the best feeling ever.
"We also had the honour of representing Barbados at the Netball World Cup this year. It was a fitting stage for Sasha's last game before retirement and it was incredibly special to play for our Bajan surname. We lost our grandma earlier this year and it felt like fate that we had this opportunity to celebrate our heritage. I cried at the end because it was such an emotional ride. For me it sits with winning gold with England at the 2018 Commonwealth Games, it was such a proud moment.

"Away from netball, I've always looked up to Serena Williams. She is a beast on the tennis court and tenacious in everything she does. Of course, she also has a sporting sister in Venus and they were huge role models to me and Sasha – they played together, they played against each other but they always cheered each other on and they always sought to be the best they could be. I hope Sasha and I can be that kind of role model to young netballers.
"I know I'm in the fortunate position that what I do as a sportsperson inspires other people. If anyone wants to ask advice I am an open book and I am passionate about what I say. I love to see people's growth in their sport and in themselves."