Posted 17th May 2023
Watch live on YouTube as Team Bath Netball head to Leeds Rhinos and Saracens Mavericks for Super League away double header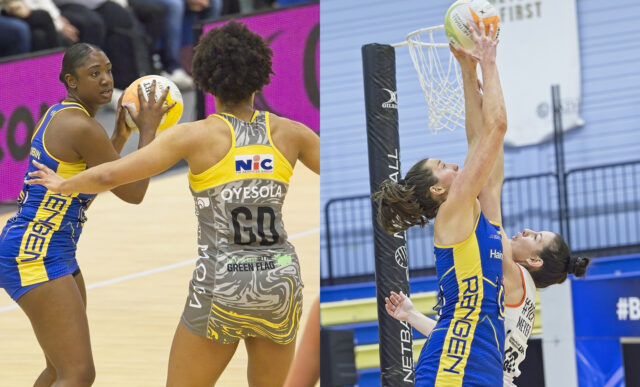 After wrapping up their home campaign, Team Bath Netball have three away trips left in the 2023 Super League season – two of which are coming up this Saturday and Monday (20th and 22nd).
The Haines Watts-sponsored Blue & Gold visit the Allam Sports Centre in Hull to face Leeds Rhinos on Saturday (3pm centre-pass). The match is being live-streamed by Sky Sports, watch via this link:
Team Bath then head to the Hertfordshire Sports Village on Monday to face old rivals Saracens Mavericks (5.30pm). The match will again be live-streamed, with the link accessible on our YouTube TV channel once available (click here to view).
Asha Francis, Team Bath Netball Head Coach, said after last week's narrow home defeat to Manchester Thunder what she is looking for from the closing stages of the season.
"What we want to get out of these last few games is continuously being better," she told Radio Bath. "We're not going to finish in the top four and our final placing doesn't make that much difference, so we're just going to give it our all and see what we can do when we commit to the game plan and the style we want to play.
"We want the players to show they are really committing to developing and putting themselves in good stead for next season."