Posted 3rd Apr 2023
How Performance Mentor Mark Bennett MBE is helping Team Bath Netball forge a new era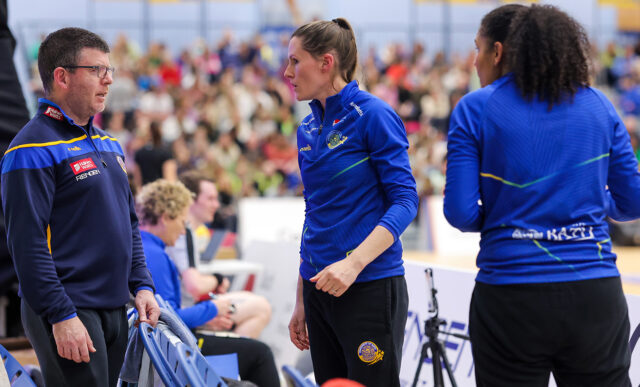 There aren't many people whose goal is to make themselves redundant but that is Mark Bennett MBE's ultimate target with Team Bath Netball.
Mark is Performance Mentor with the Blue & Gold, working closely with Team Manager Alicia John, Head Coach Asha Francis and the Super League squad to develop a culture and style of play where players have "the permission, freedom, confidence and the competence to commit to the best choice live as a collective".
It is a second season with the Blue & Gold for the renowned consultant, trainer, mentor and coach, who has three decades of experience working with sportspeople and clubs from grassroots through to highest level professional and international teams globally, as well as international businesses, schools, colleges and universities.
"My job, working with Alicia, Asha and her assistant coach Chani Wopara, is to empower and influence the athletes to the point where they don't need us while they are out on court," explained Mark, who was awarded an MBE in 2006 for his work in developing his systems. "This is obviously not a 'step back and do nothing' approach, there is a light and shade to achieving self-thinking, self-managing teams. The coach is always there to step in but that is based on 'need', not 'want'.
"I run a company called Performance Development Systems and its tagline is 'performance is a behaviour not an outcome'. Sports at all levels can be so focused on measuring success based on solely the scoreline but this often doesn't indicate the level of performance capability exhibited by the team; there are too many variables – we may have underperformed but not as much as the opposition did, or we may be playing against a team with a lesser capability.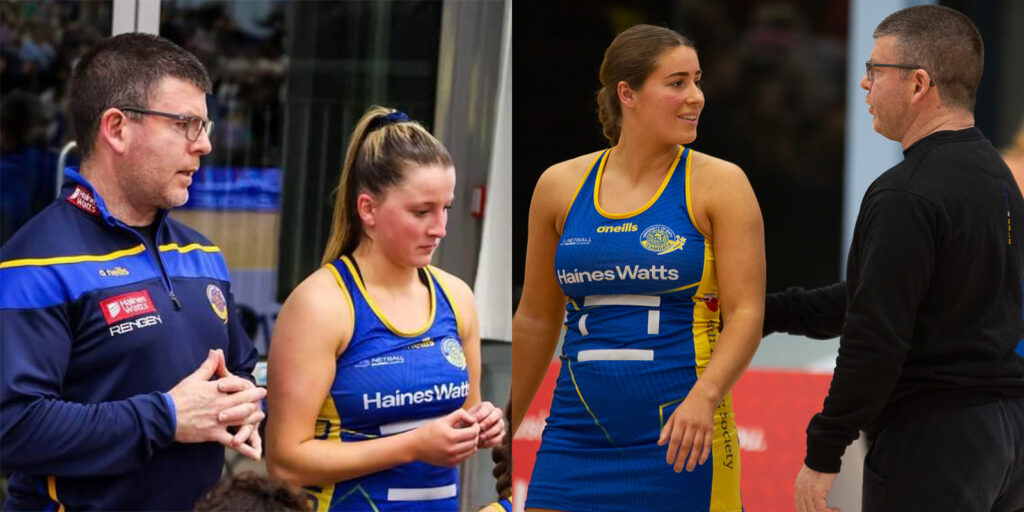 "The modern world of professional sporting success has recognised that the key to success and performance potential of any athlete and team is to identify and cultivate the critical sources of performance. These fall into two categories – the software (state, decision making and self-reflection elements, communication) and hardware (technical, tactical, physical). Historically, traditional sports have focused heavily on developing the hardware but spend less explicit time developing the software. This can lead to athletes and teams relying on the coach for instruction and direction, instead of athletes being able to adapt live.
"This may sound like common sense but identifying and developing those software elements can be challenging and will take time, especially when athletes are used to being told solutions to problems and may not be aware of what the source of any poor choices or execution is.
"One of the things we've been working on heavily is a review process, recognising what's working great and what we need to change. We are encouraging the players to problem solve before the coach gives them the answer. This group of players really sees the value of developing this way of performing, and understanding this season is the toughest stage of an exciting journey.
"This season is all about embedding that culture and software, to not get caught up in scorelines or be pressured in regressing back to telling players what to do or spend time working on tactical drills, when what we need is to keep supporting and challenging players to read the game and make those adaptations live. Everyone is clear on the vision and purpose, with a focus to develop players to perform in a way they may not be used to. We all know change takes time and it's very easy to regress, to want to be told the answers, to spend more time doing tactical drills.
"Of course, a successful culture is about the people, so this whole journey is about investing in the people beyond simply looking at the player, the athlete. The principal skills we are working hard to cultivate are life skills, not just on-court ones.
"One of my main roles beyond sharing strategies and tools that can help to develop everyone aligned to our new way of playing, is to support the people, especially during the difficult early stage of change. Alicia, Asha, Chani and the staff all need that support, as well as the players. Sometimes teams only look at their athletes without investing and supporting the staff.
"It is so important to commit to this tough, sometimes sticky and challenging early period in developing a new way of thinking, being, doing. Progress is not linear, so there will be peaks and troughs along the way, but there is no doubt we are already seeing progress towards this organic, professional and exciting way to play netball, and preparing Team Bath for the professional era."
Find out more about Mark Bennett, his services and access some free resources at https://www.pdscoaching.com.
This feature was first published in the Netball Super League digital match-day programme for the home match against Leeds Rhinos on Friday 31st March 2023, click here to view.