Posted 6th Feb 2023
Friday Night Netball Showcase confirmed as Super League returns to Sky Sports for the 2023 season, with Team Bath Netball up first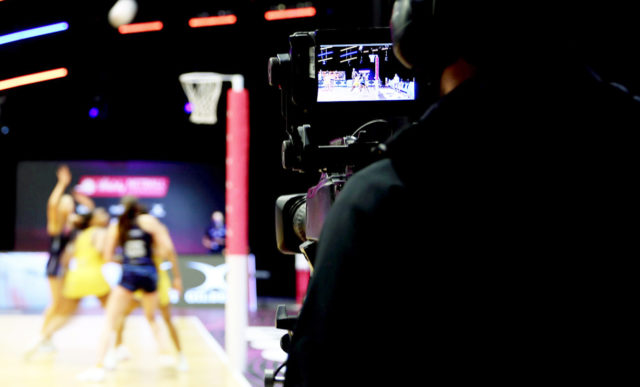 The Netball Super League (NSL) returns on Saturday 11th February and fans will once again be able to watch the action as it unfolds live on Sky Sports and YouTube.
Team Bath Netball will be in action in the first live game of 2023 as they take on Loughborough Lightning in the first match of the Season Opener event at Nottingham's Motorpoint Arena (11am). All five games that day will be broadcast on Sky Sports and Sky Sports YouTube.
The Blue & Gold will also be first up in the new Friday Night Netball live show, a dedicated slot every week from 7-9pm featuring a 15-minute hype show on social media with exclusive access to players and behind-the-scenes footage leading into Sky Sport's traditional build-up and comprehensive coverage.
This will all start with Team Bath's visit to the Copper Box Arena on Friday 17th February to face London Pulse (7.30pm centre-pass). All Friday Night Netball matches will be shown live on Sky Sports and Sky Sports YouTube.
Two further games will also be streamed each week on the Sky Sports YouTube channel, whilst highlights of every Blue & Gold game will be available on the TeamBathTV YouTube channel.
Fran Connolly, CEO of England Netball, said: "We are delighted to partner with Sky Sports once again to enable fans to witness the drama of the NSL. It promises to be a fantastic season of netball, and it is fantastic for the visibility and growth of the sport that there will be so much live netball action to enjoy across broadcast channels and online every week.
"The new Friday night slot will provide a whole new level of entertainment for fans, and after last year's season that saw unprecedented levels of fans watching in arenas and from home, we are excited to showcase our sport to an ever-growing audience. I'd urge all netball fans to tune in and get behind their teams. This season is going to be a cracker and you won't want to miss it."
Helen Falkus, Director of Multi Sports at Sky Sports said "We're very much looking forward to another season of the NSL with England Netball and continuing to deliver the best live coverage to our Sky Sports viewers. As the Netball audience continues to grow, we're excited to introduce the new 'Friday Night Netball' which will enable both existing and new fans to engage with the sport and bring the live atmosphere and energy to the forefront of our coverage."