Posted 12th Jul 2022
All about nature's benefits – Hannah Passmore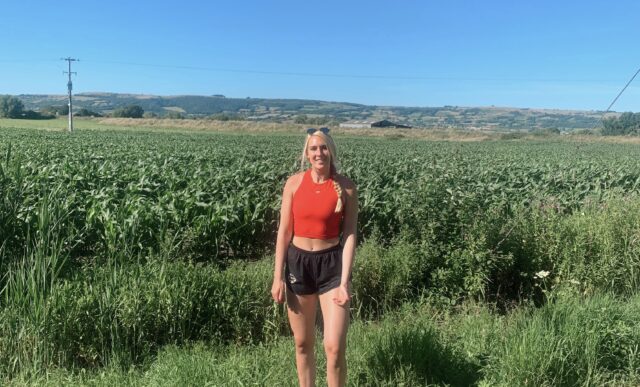 Staying physically active has never been more important, particularly with how this relates to our mental health. Staying fit and spending time in nature inevitably makes us want to ensure the protection of green spaces and wildlife.
In the first of a series of articles with the Ecus-sponsored Team Bath Netball team, Managing Director Kit Hawkins caught up with England U21 International Hannah Passmore, and posed a series of questions about the environment, sustainability, fitness and how they're all linked.
How important is the environment, and your surroundings, in professional sport?
Hannah: As an elite athlete, it is important to take care of every aspect of our lives and surroundings. To perform at our best, we have to maintain a balance in our lives, ensuring that we have both our body and mind in peak condition. We can only achieve this if our surroundings are fit for purpose.
During the pandemic, we all had to adapt our fitness regimes, resulting in more time training and running alone. This allowed us to appreciate the benefits of being outdoors and obviously highlighted why we need to protect our precious planet for future generations and to respect and appreciate how nature can improve our mental wellbeing and physical health.
How much consideration do you give to sustainability and social responsibility on a daily basis?
Training and nutrition are vital aspects of our professional lives and from a nutritional aspect, we have to ensure we are only consuming healthy and sustainable foods, so it is really important to understand where our food comes from.
With technology infiltrating every aspect of our lives, sport is now more important than ever. It is a great way for people to get active and away from their screens and devices.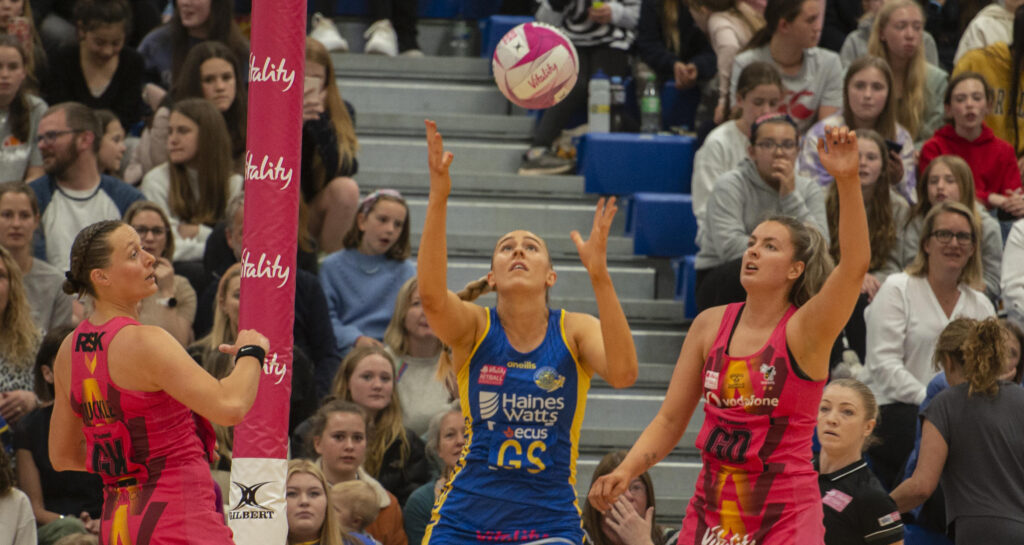 As elite athletes, we see inspiring the next generation as part of our responsibility and Team Bath encourages all team members to participate in coaching and mentoring sessions with local schools and netball clubs. This helps to motivate young women to continue playing netball and chasing their dreams.
What skills does professional sport develop away from the court?
Netball, as a team sport, is important for the development of our young women as it highlights important life attributes such as team work, where we all have to work together to achieve our common goals, and leadership, as everyone on the court is leading and motivating those around them.
Netball has also helped me to develop skills and belong to a community of like-minded, inspirational, hard-working and determined women.
How has Ecus' sponsorship of Team Bath Netball been perceived this year?
It's been great to have Ecus as our Environmental Partner this season – as a team, we're committed to supporting and promoting diversity and equality of opportunity. We are role models for future generations, and as such, it's important that we can increase awareness of the environmental sector through our partnership. We are in an ecological and climate crisis, and we all have a role to play in ensuring that future generations aren't disproportionately disadvantaged by what we do today.
Being supported by a values-led environmental consultancy like Ecus really fits with our team ethos, and who we are as a professional sports team. We both share values of inclusion and collaboration, and we both desire to foster teamwork and collaboration in our respective areas of expertise.
It's also been great to have been able to welcome a new set of netball fans to Team Bath this season, and we really appreciate the support that Ecus has given us – especially on match days!