Posted 20th Apr 2022
Watch first mixed-match curtain-raiser and say Thank You Serena during a busy derby day against Severn Stars at Team Bath Arena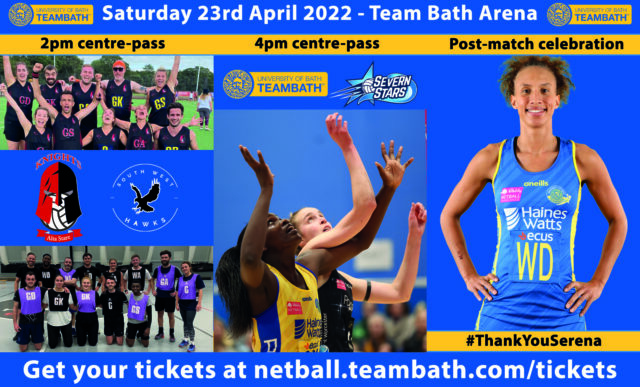 There is both pre- and post-match entertainment for Team Bath Netball fans to enjoy during Saturday's home derby against Severn Stars at the Team Bath Arena.
Immediately after the big Superleague match at 4pm, there will be an on-court celebration of Serena Guthrie's incredible netball career with both the Blue & Gold and the Vitality Roses, with a chance for supporters to give the retiring star one final standing ovation.
Fans will also have chance to sign a card and record video messages for Serena on the day, to add to those who already said #ThankYouSerena at last week's London Pulse match.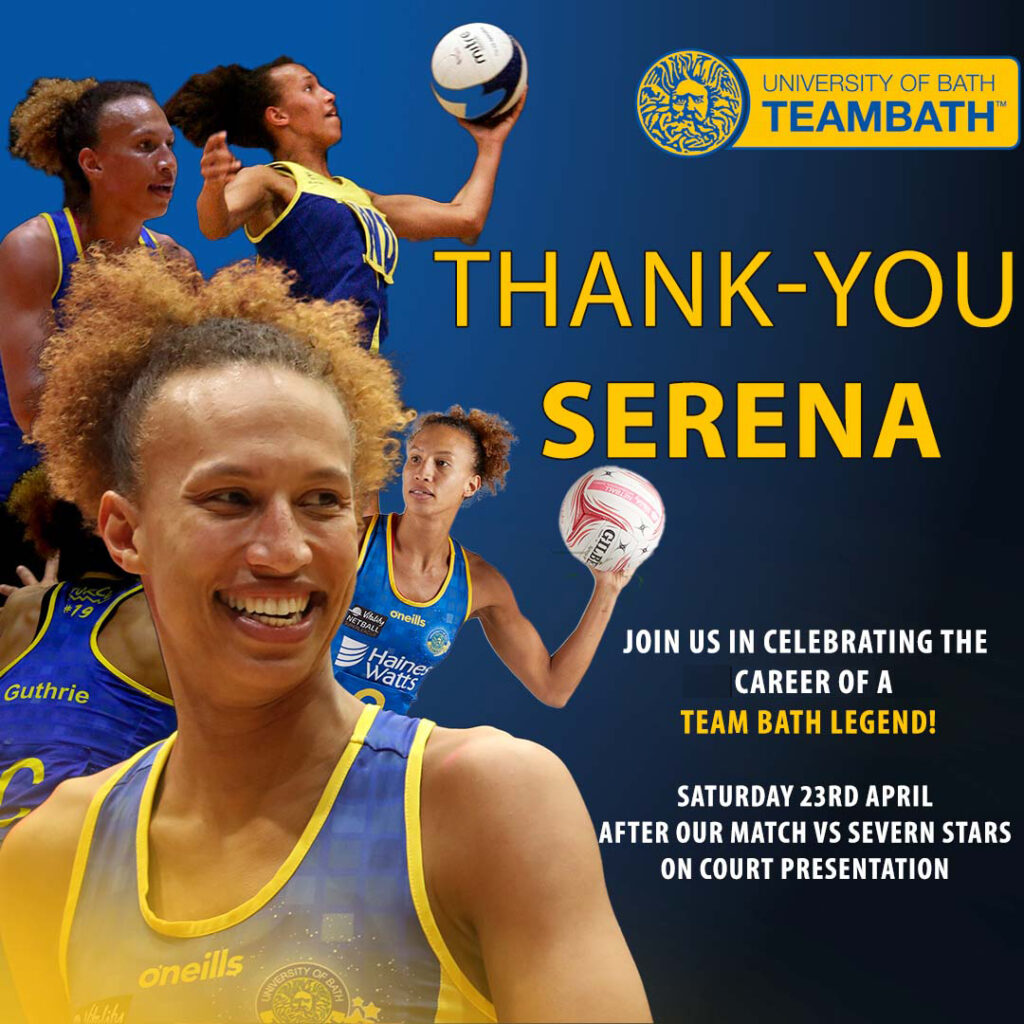 There is another treat for fans before the game as a Knights Mixed Invitational team of men and women take on South West Hawks Mixed in the first-ever mixed-match curtain-raiser staged ahead of a Superleague or international match.
Centre-pass is 2pm at the Team Bath Arena and admission is included with a ticket for the Severn Stars game.