Posted 1st Apr 2022
Team Bath Netball excited to resume Vitality Superleague season as they head to Scotland to face Strathclyde Sirens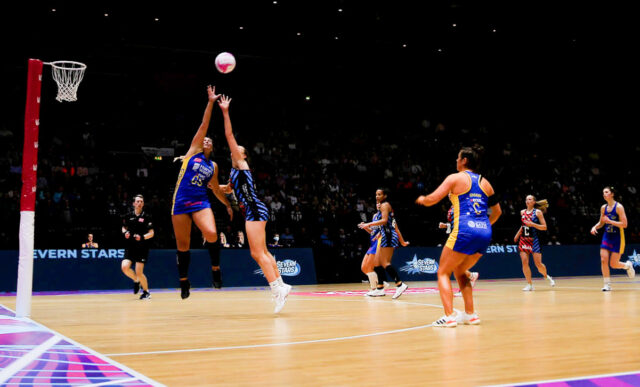 Anna Stembridge says Team Bath Netball can't wait to get back out on court in Glasgow on Saturday as they resume their 2022 Vitality Superleague campaign against Strathclyde Sirens (2pm centre-pass).
The Haines Watts-sponsored Blue & Gold had to postpone last week's match against Saracens Mavericks due to Covid but most of the affected players have been able to resume training this week.
"We can't wait to get going again," said Team Bath Superleague Head Coach Stembridge. "It was frustrating not to be able to play last week but it was the right decision. Thank you to the medical and support staff who have worked so hard to ensure that players have been able to return to training in the best possible shape.
"We have done everything we can to ensure that players have the opportunity to be available this weekend and we have prepared well in training. We will select our squad shortly before travelling, to give everyone the chance to show their fitness, but we know the girls will come together to give a really good performance.
"Sixteen of the 18 players in our extended squad have been in a Superleague match-day squad this season and 13 of them have had court-time, so that experience will prove invaluable in the weeks ahead.
"Sirens away is always a tough fixture but one we are looking forward to. Like us, their game was postponed last week due to Covid so I am sure they will have used that time to consolidate and work on things. We beat them on the opening day of the season but they are a team with a never-give-up attitude and we know we are going to be pushed all the way but we are up for the challenge."
Picture credit: Ben Lumley