Posted 3rd Dec 2021
"It's really good to be back" – Superleague-winning captain Asha Francis returns to Team Bath Netball as Technical Coach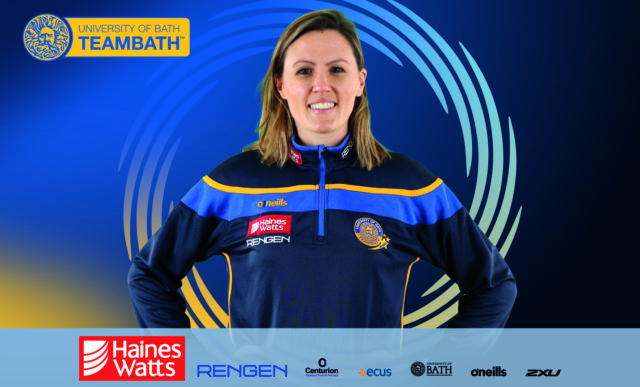 Having captained Team Bath to their last Superleague title, Asha Francis is hoping to help the current squad achieve that goal in 2022 after returning to the club as Technical Coach.
Francis moved to Singapore in 2018 after spending 14 years with the Blue & Gold – first as a University of Bath student-netballer, then as an influential goal-attack with the Superleague squad before combining playing with coaching the student squad.
Now she has returned to the Team Bath family to take up a role that will see her assist Head Superleague Coach Anna Stembridge and also lead the club's Coach Education programme designed to upskill coaches across the South West of England.
"It's really good to be back," said Francis, who was part of the coaching team as the Haines Watts-sponsored Blue & Gold won the British Fast5 All-Stars Championship recently.
"We had a really good time in Singapore and it was a wonderful experience for us as a family. We always had it in our minds to stay for four to six years but this opportunity with Team Bath came up and it was too good to turn down, so we decided to move back – fortunately my husband is very supportive! It was perfect timing really.
"I will be assistant coach to Anna in the Superleague but I'm also leading our Coach Education scheme and will do whatever I can to add value to the netball programme overall.
"I enjoy the Coach Education side of things because I get to plan and build the sessions but I also get to learn from them myself. We all want the standard of netball to be as good as it can be and upskilling coaches at all levels plays a big part in that."
Francis is excited to see what Team Bath, who are supported by Rengen, can achieve in the Superleague in 2022 having last season reached their first Grand Final since she lifted the trophy as captain in 2013.
"The squad is looking really strong and we have high expectations," she said. "It was really interesting to hear the girls after Fast5, talking about winning the trophy. They'd missed out in the Superleague Grand Final last season but now they've enjoyed that winning feeling and they'll want to experience it again."
Stembridge said: "Asha was one of the smartest players I've had the pleasure of coaching, with a really considered and knowledgeable approach that she has brought into her own coaching.
"She is really fun to be around, has brilliant interpersonal skills and knows how to analyse performance and communicate that to a player in an athlete-friendly way. It's great to have her back."
Francis comes into the coaching team to replace Jo Vann, who has returned to the British Army full-time after two years in a dual-career role at Team Bath.