Posted 26th Oct 2021
Long-range shooting star Lucy Herdman excited to line up in Blue & Gold at 2021 British Fast5 All-Stars Championship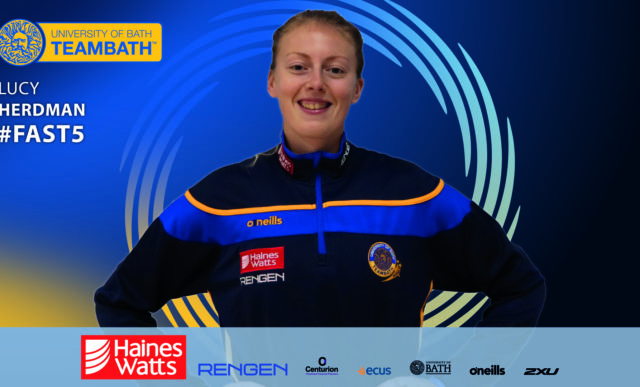 After being one of the standout performers at the last British Fast5 All-Stars Championship, Lucy Herdman says she is excited to be bringing her 'long bombs' to Team Bath Netball for the 2021 tournament.
Herdman, who plays goal-keeper for Severn Stars in the Vitality Superleague, will be deployed at the other end of the court by the Haines Watts-sponsored Blue & Gold in Saturday's day-long competition at London's Copper Box Arena.
It was a role she excelled in two years ago for Celtic Dragons, netting a number of long-range goals from the five-point line to help the Welsh club reach the semi-finals.
"It was amazing," said Herdman. "The atmosphere was great and I loved every minute of it – the long shots, obviously, but the tempo of the game and the completely different vibe."
With Stars finishing outside the Superleague top eight last season and missing out on qualification, Herdman is grateful for the opportunity to play Fast5 again as part of an exciting 10-strong Team Bath squad, who are also backed by Rengen.
"Anna Stembridge got in touch and I was over the moon to be contacted by her," said Herdman, is from Coventry and studied at the University of Worcester.
"After having a little chat I decided to go for it and I'm really excited to play for Team Bath. I've been here a few times for Prem and Uni matches, and the facilities are amazing. I'm really enjoying getting to know everyone in the squad and looking forward to playing alongside them on match-day."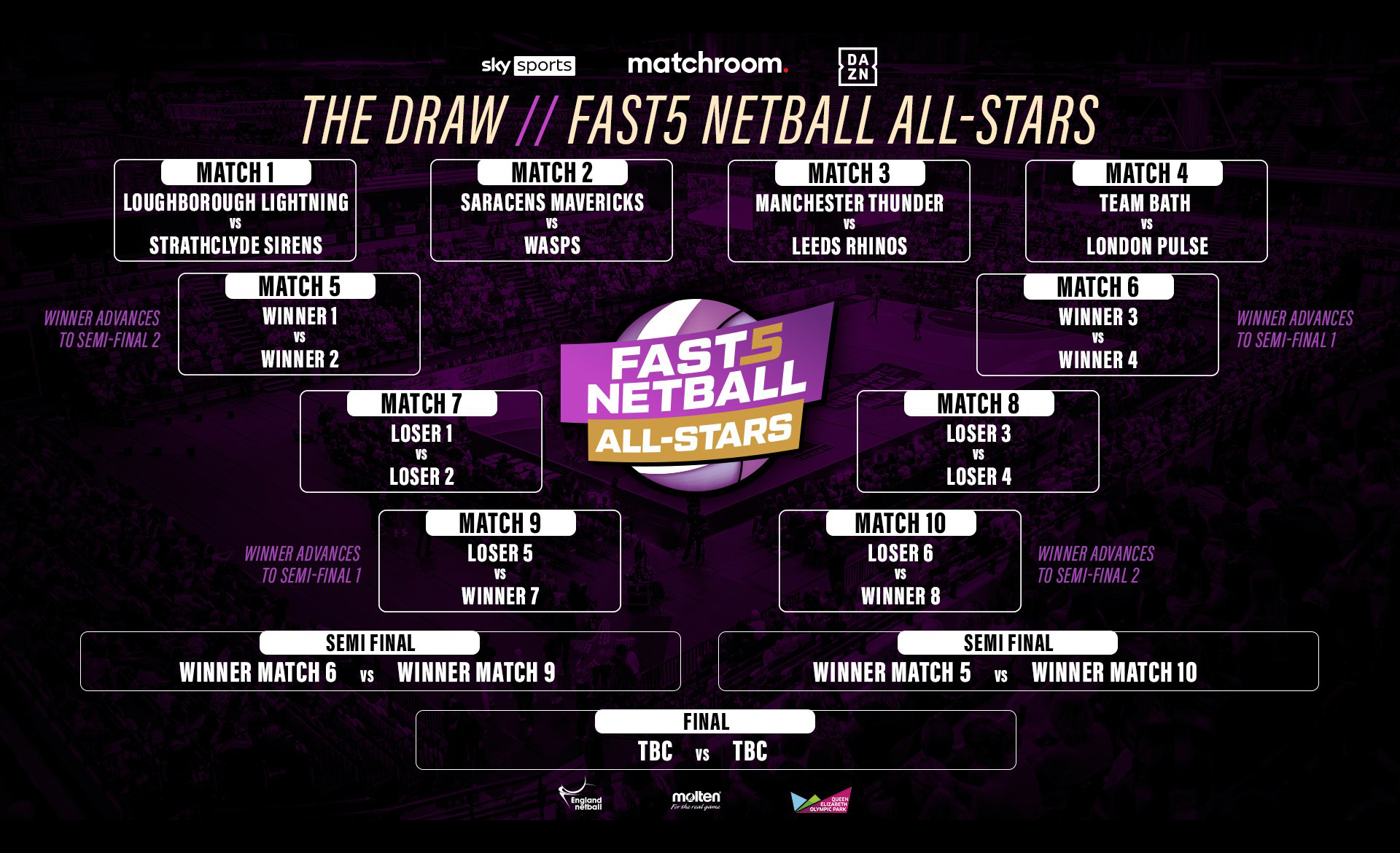 Fast5 is a high-octane version of netball featuring teams of five players, rather than seven, contesting 12-minute matches. As well as the three and five-point shooting lines, a Golden Buzzer also offers teams the chance to double their points during a two-minute Power Play meaning momentum can rapidly swing.
Joining Herdman in the Team Bath squad are captain Imogen Allison, vice-captain Sophie Drakeford-Lewis, Betsy Creak, Layla Guscoth, Kirsty Harris, Lucy Herdman, Molly Hole, Lily Jones, Tash Pavelin and Jess Shaw.
The action gets under way at 1.15pm, with Team Bath's opening match against London Pulse scheduled for 2.13pm. The 'second chance' format means all teams get to play at least twice and there are 13 matches in total, with the final scheduled for 5.28pm.
Tickets for the British Fast5 All-Stars Championship are on sale now – click here for more information.