Posted 14th Sep 2021
Fast 5 announcement signals 'live' netball return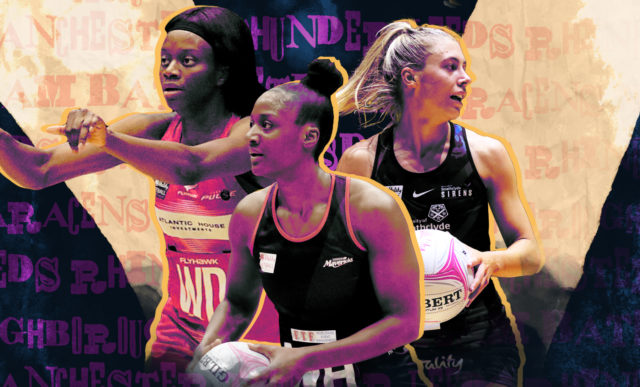 Netball fans, eagerly awaiting the start of the Vitality Netball Superleague season, will have an early chance to watch their sport in a different format.
Matchroom, the organisers, have today announced the return of the British Fast5 Netball All-Stars Championship this October 30 at the Copper Box Arena, London, with eight sides, including Team Bath, taking part.
British Fast5 Netball All-Stars Championship is an exciting format of the game and features just five players-a-side, shortened match times, multiple point shots, unlimited roll on-roll-off substitutions and an exciting double point power play: setting the stage for guaranteed entertainment with the golden buzzer.
The format sees teams compete in a double elimination group stage before the semi-finals and final on the evening – with teams competing for the £1000,000 prize fund. Leeds Rhinos and London Pulse will make their debuts at the event and will join Team Bath, Loughborough Lightning, Manchester Thunder, Strathclyde Sirens, Saracens Mavericks and Wasps Netball.
The event will be televised on Sky and tickets will be on sale, Friday 17, September at 2pm with full ticket details coming soon.
Tickets will be available via https://www.fast5allstars.com/ and you can subscribe for a free ticket alert right here.
Helen Falkus – Director of Multi Sports, Sky Sports said: "We are thrilled to bring this special and exciting day of Netball to our customers showcasing the incredible talent and athleticism in Netball. We have a proud history of supporting women's sport and a 15-year partnership with England Netball and it's fantastic that we can bring fans another great event full of entertainment".
Steve Elworthy, Chair of the Vitality Netball Superleague, added: "We're delighted to see the return of Fast5 – an exciting and dynamic adaptation of the traditional game that both fans and players enjoy. The atmosphere each year is electric, and it promises to be even bigger and better in 2021".