Posted 8th Sep 2021
Blue & Gold player and coach Anya Le Monnier excited to be accepted onto England Netball Pathway Coach Development Programme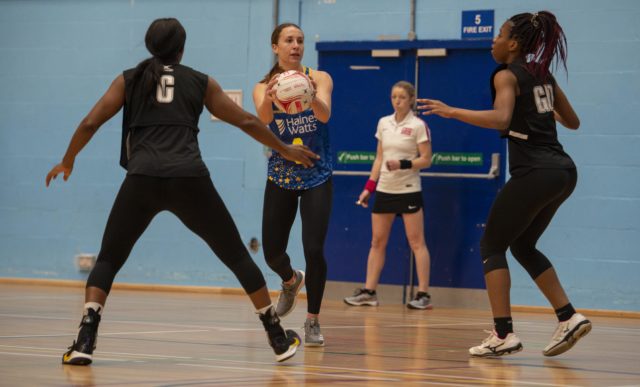 Team Bath Netball's Anya Le Monnier is among a handful of coaches nationally to be accepted onto the England Netball Pathway Coach Development Programme for the 2021-22 season.
Le Monnier was a training partner for the Blue & Gold Superleague squad last season and also assistant coach of Team Bath's U19s in the National Performance League (NPL).
She has a long-time passion for coaching, having studied Sports Performance at the University of Bath and taken a Masters in Performance Coaching.
"I am very excited for the opportunity to be part of the England Netball Pathway Coach Development Programme," said Le Monnier. "I'm hoping the programme will offer a lot of learning opportunities to develop myself as a coach, which I can bring straight back into my coaching with the franchise."
Just 10 places are allocated nationally for the England Netball Pathway Coach Development Programme, which begins this month and aims to help participants explore the type of coach they want to be, as well as gain a greater insight into the England Netball pathway.
Le Monnier and her fellow coaches will meet online until January, then sessions will be delivered in person from February until May 2022. Participants will also be given a free one-year subscription to the UK Coaching Club and will complete two CPD accredited learning modules from the Chartered Institute for the Management of Sport and Physical Activity.
Natalie Roddy, Team Bath Netball Academy Head Coach who Le Monnier assisted at U19 level last season, said: "Anya is a talented coach with huge potential. We are really excited that she has this opportunity, it is so well deserved."
As well as coaching the U19s, Le Monnier also ran a series of workshops with the Academy and NPL squads last season on managing the menstrual cycle and ensuring young women take on enough energy to fuel both their training and personal development. Click here to find out more.
Le Monnier follows Team Bath's Jen Berry who was previously part of the Pathway Coach Development Programme.