Posted 22nd Jul 2021
Deborah Fleming set to complete journey from netball with Team Bath to rugby sevens with Team GB at Tokyo 2020 Olympic Games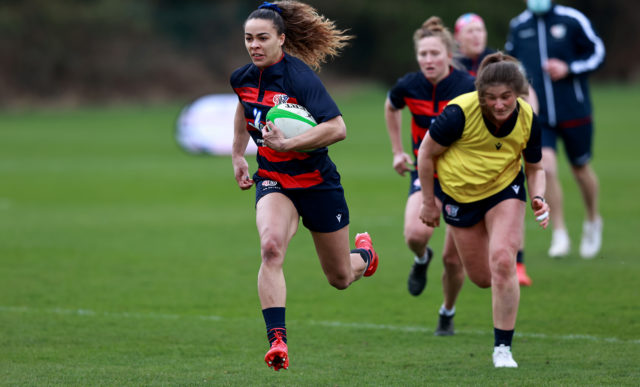 Having worn the University of Bath's famous Blue & Gold in netball and athletics, it is in rugby sevens that the multi-talented Deborah Fleming will be wearing the Red, White & Blue of Team GB at the Tokyo 2020 Olympic Games.
Fleming played alongside future Team Bath Superleague players Mia Ritchie and Lois Rideout for the student netball club and also represented the University athletics team at national BUCS (British Universities & Colleges Sport) competitions in the 60m and 100m sprints.
But it was in the final year of her Sport & Social Sciences studies in 2012 that Fleming's career trajectory began to head towards the Olympics when she took part in UK Sport's Power2Podium talent transfer programme at the University.
"I'd been doing athletics and netball before then and I absolutely loved doing both, then I started focussing on athletics but realised it wasn't for me any more so my coach said 'why don't you fill in this application and see how it goes'," she recalls.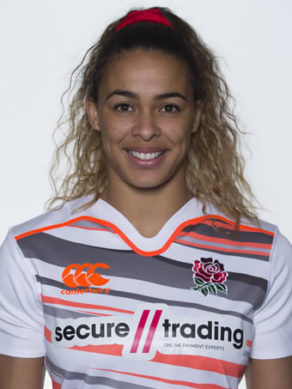 "I did and I suppose the rest is history now. I went through that process, became a part of the England Development squad, went to the World University Games which was amazing and then eventually graduated through to the senior England set-up. Since then I've done the 2018 Commonwealth Games, where we won bronze, World Series and now I'm going to an Olympics.
"There's a wider range of sports in primary and secondary schools now but when I was younger and growing up in Cornwall you didn't have loads and loads of options. That's one of the things that talent transfer programmes allow, that exposure to other sports that maybe you've just never had the opportunity to try. They are a way to find out what you are predisposed to, for me it was sevens and I loved it."
The journey to the Olympics has not been smooth sailing, with a serious injury almost ending Fleming's rugby career before it had fully started, but she was determined to achieve her dream and the University of Bath again played a role in her recovery.
"I was living in Bristol and still coming across to the University to get all my treatment done by the EIS [English Institute of Sport] and to use the gym," she said. "That was before I was contracted by England Rugby and had funding but I had my heart set on what I wanted to do.
"I knew if I could get through it and get another year-and-a-half under my belt there would be a contract option for me and I'm so glad I did. Fast forward to now, it was obviously the best decision.
"I still go back to the University to do little training sessions here and there. I had a great time at Bath. The studying was obviously really important and I enjoyed that but it was sport that drove me to go there – having that indoor track, the athletics track outside, the gym, the EIS facilities, I just loved it. It was such a beautiful campus as well."
Fleming, who is joined in the women's rugby sevens squad by fellow University of Bath graduate Natasha Hunt, believes GB have a strong medal chance when their competition takes place in the Tokyo Stadium on 29th, 30th and 31st July, starting with Pool A matches against Russian OC, New Zealand and Kenya.
"Our programme is all about going for gold," said Fleming. "I think the beauty of sevens is it is so on the day, anything can happen. It's such a fast-paced game and it's going to be a thrilling tournament to be a part of and to watch at home. We went to get on the podium and do Team GB proud, and our friends and family proud too."
Top picture credit: David Rogers/Getty Images for GB Sevens.