Posted 2nd Jul 2021
Team Bath Netball's Superleague players, coaches and staff celebrate memorable year at end-of-season awards presentation evening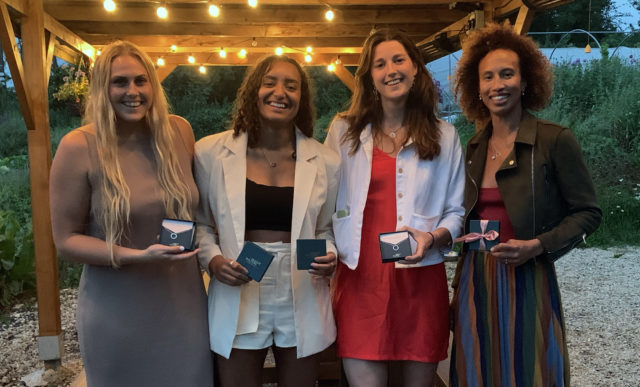 Imogen Allison, Kim Borger, Betsy Creak and Serena Guthrie were among the award winners when Team Bath Netball staged their end-of-season celebrations at Castle Farm near Bath this week.
There was double delight for England international Allison following her fantastic performances at wing-defence during 2021 as she claimed both the Coaches' and Fans' Player of the Year awards, receiving a quarter of the 800 votes cast by Blue & Gold supporters in a hotly-contested online poll.
Australian shooter Borger, who was runner-up to Allison in the fans' vote, won her second successive Players' Player of the Year with Team Bath after a season which saw her lead by example on and off the court, topping the Superleague's most accurate shooter stats by converting an incredible 93 per cent of her attempts.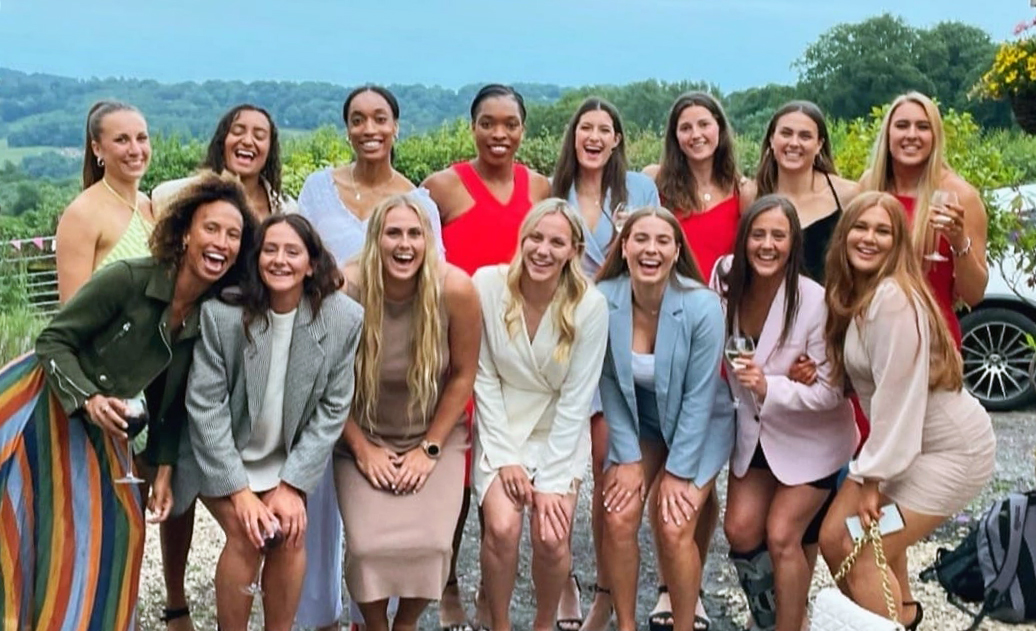 Co-captain Guthrie received the Lyn Gunson Award, named in honour of the legendary Team Bath coach and presented to someone who has gone the extra mile for the team, in recognition of how she lifted the squad after two end-of-season defeats and galvanised them to reach their first Grand Final for eight years.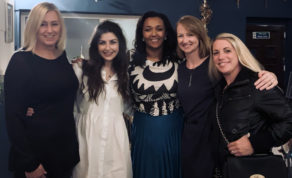 Summer Artman and Chartie Curtis were runners-up after putting team first throughout the campaign, embodying all the Team Bath values and always looking out for their team-mates.
Wales shooter Creak took the Most Improved Player Award after impressing during her first full Superleague season, making a big impact at critical moments, and netball coordinator Louise Rose was named as Club Member of the Year for her tireless work behind the scenes, which this year also included overseeing the club's Covid protocols.
All of the award winners received personalised necklaces, a Blue & Gold stone with 'TB 21' engraved on it, produced by Honey Willow jewellers on Walcot Street, Bath. The private and small team celebration also provided an opportunity for players and coaches to say goodbye to performance analyst Pippa Baldrey who is leaving her role.
Team Bath Netball is supported by its Principal Partner, chartered accountants Haines Watts, who are also a pathway partner, and by Rengen and Centurion Chartered Financial Planners. O'Neills are Team Bath's official kit supplier and 2XU are their compression wear suppliers.