Posted 12th Mar 2021
NEWS UPDATE: Back to business as usual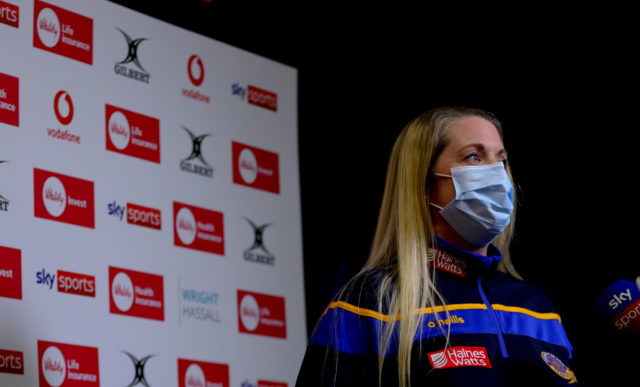 Team Bath Netball coach Anna Stembridge is back with her squad after coaching the team virtually for Friday's Vitality Netball Superleague match against Manchester Thunder. 
She was a contact of a family member who was showing some potential symptoms of Covid and who was awaiting a test result. Stembridge herself tested negative twice in the week as part of the VSNL Covid testing protocols. 
With news of the Covid test coming through negative, the Team Bath Netball Superleague head coach was able to set out for Wakefield on Saturday in time for the build up for the Blue and Gold's second match of the weekend against Severn Stars.
On Friday, she said: "As a club we have game-planned this scenario in pre-season and have all the technology and processes in place for me to coach virtually, in support of Jo Vann and Natalie Roddy on the bench tonight in Wakefield. And we are good to go".
The Team went on to beat Manchester Thunder by 60-35 in an unexpectedly one-sided encounter with the 2019 Superleague Champions.