Posted 2nd Oct 2020
Work on your fitness, skills and match-play at Team Bath Netball's fun October half-term coaching sessions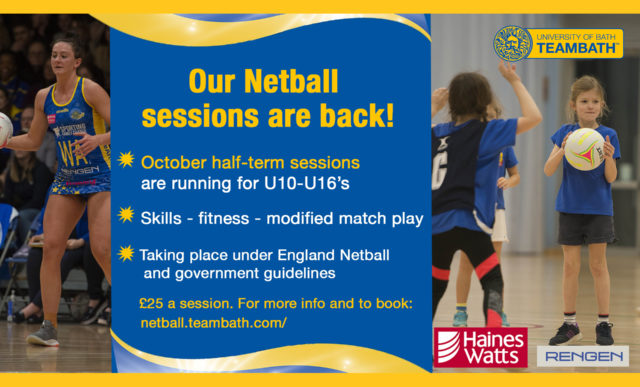 Bookings are now being taken for Team Bath Netball's October half-term coaching sessions for youngsters aged eight to 16.
The fitness, skills and modified match-play sessions will run from 9am-12pm, Tuesday-Friday (October 27-30) and all will be delivered under current England Netball guidelines which can be found here by clicking here.
They are all taking place on the netball courts at the Team Bath Sports Training Village and cost £25 per session.