Posted 6th Apr 2020
LIVE: Join the Team Bath Netball Superleague squad for a weekly strength & conditioning session with player-coach Rachel Shaw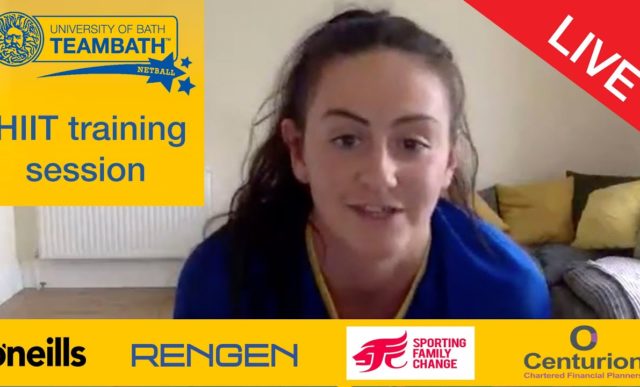 Team Bath Netball's Superleague squad are inviting you to join in a LIVE strength and conditioning session – direct from your own home.
Every Tuesday at 7pm, Blue & Gold player-coach Rachel Shaw will put you and her team-mates through some high-intensity interval training (HIIT) drills. Some of the routines will require a ball, so make sure you have one to hand – as well as some water and a towel, you will get a sweat on!
All of the sessions are streamed via Facebook Live – click here to visit our Facebook page.
If you want a taster of one of our training sessions, you can watch the first one again here:
The netball S&C session is one of many 'stay in, work out' live classes and home workouts being provided by Team Bath at this time. Check out this week's timetable and how to access the various activities by clicking here.