Posted 5th Apr 2020
Former Team Bath star Layla Guscoth returns to work in NHS hospital and help fight coronavirus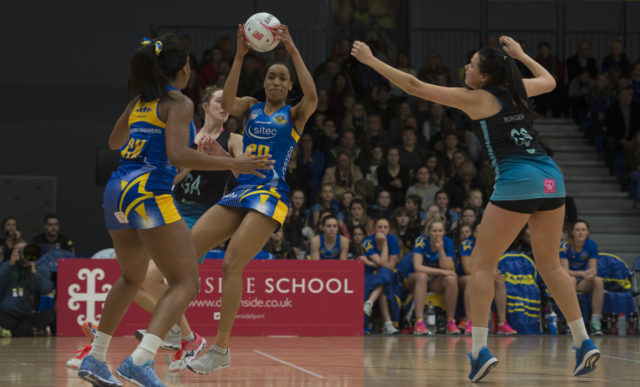 Former Team Bath Netball defender Layla Guscoth has returned to the UK to provide her medical services at a hospital in Birmingham during the COVID-19 Coronavirus pandemic.
Guscoth, who completed a two-year Foundation postgraduate medical training programme while playing for the Blue & Gold from 2016 to 2018, was due to be stepping up her return from an Achilles tendon injury sustained while representing England at last year's Netball World Cup.
She had flown back to current club Adelaide Thunderbirds in Australia last month to resume training but, after seeing the severity of the Coronavirus outbreak increase back home, Guscoth has returned to her native Birmingham to work in the Queen Elizabeth Hospital.
"I am not a critical care or emergency doctor but I am keen to help out in any way that I can," Guscoth told the Adelaide Thunderbirds website.
"At the moment I am on the medical wards on a 'COVID-rota' where the admissions have a range of medical complications including COVID-19.
"It feels quite surreal to be home but it is nice to be close to friends and family at this difficult time."
During her time at Team Bath, Guscoth combined her netball with working as a junior doctor at the Royal United Hospital (RUH) in Bath and Southmead Hospital in Bristol.
❤️👏🏼 you really are such a wonderful human being @LaylaGuscoth ❤️ https://t.co/Ao8nwJp6uT

— Anna Mayes (@ENCoach_Mayes) April 6, 2020
Click here to read the full story on the Adelaide Thunderbirds website.