Posted 4th Mar 2020
Team Bath partners Rengen wish Blue & Gold good luck ahead of sell-out first home game of 2020 Vitality Netball Superleague season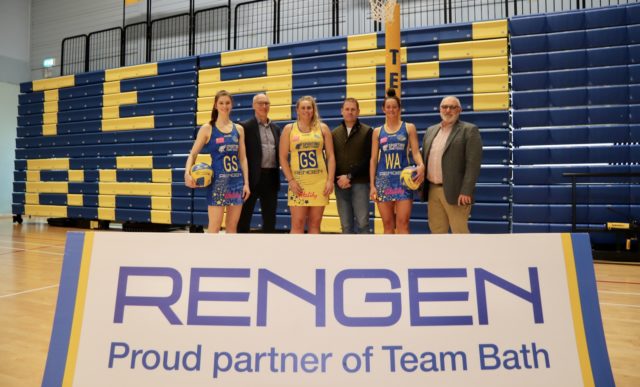 Iestyn Lewis, CEO of Team Bath partners Rengen Developments, paid a visit to the University of Bath Sports Training Village this week to wish the Blue & Gold good luck ahead of their first home game of the 2020 Vitality Netball Superleague season.
He was joined by Rengen Managing Director Peter James and Stephen Baddeley, Director of Sport at the University of Bath, as he met Team Bath captain Kim Commane and fellow attacking stars Rachel Shaw and Sophie Drakeford-Lewis.
"It's great to meet the players today and I'm looking forward to supporting them during the season," said Iestyn, a former Bath Rugby player.
"We are delighted to be involved with such a strong netball brand, one that has national and international recognition, and we are proud to be supporting women's sport. I have nine-year-old twin daughters and players like Kim, Rachel and Sophie are real role models."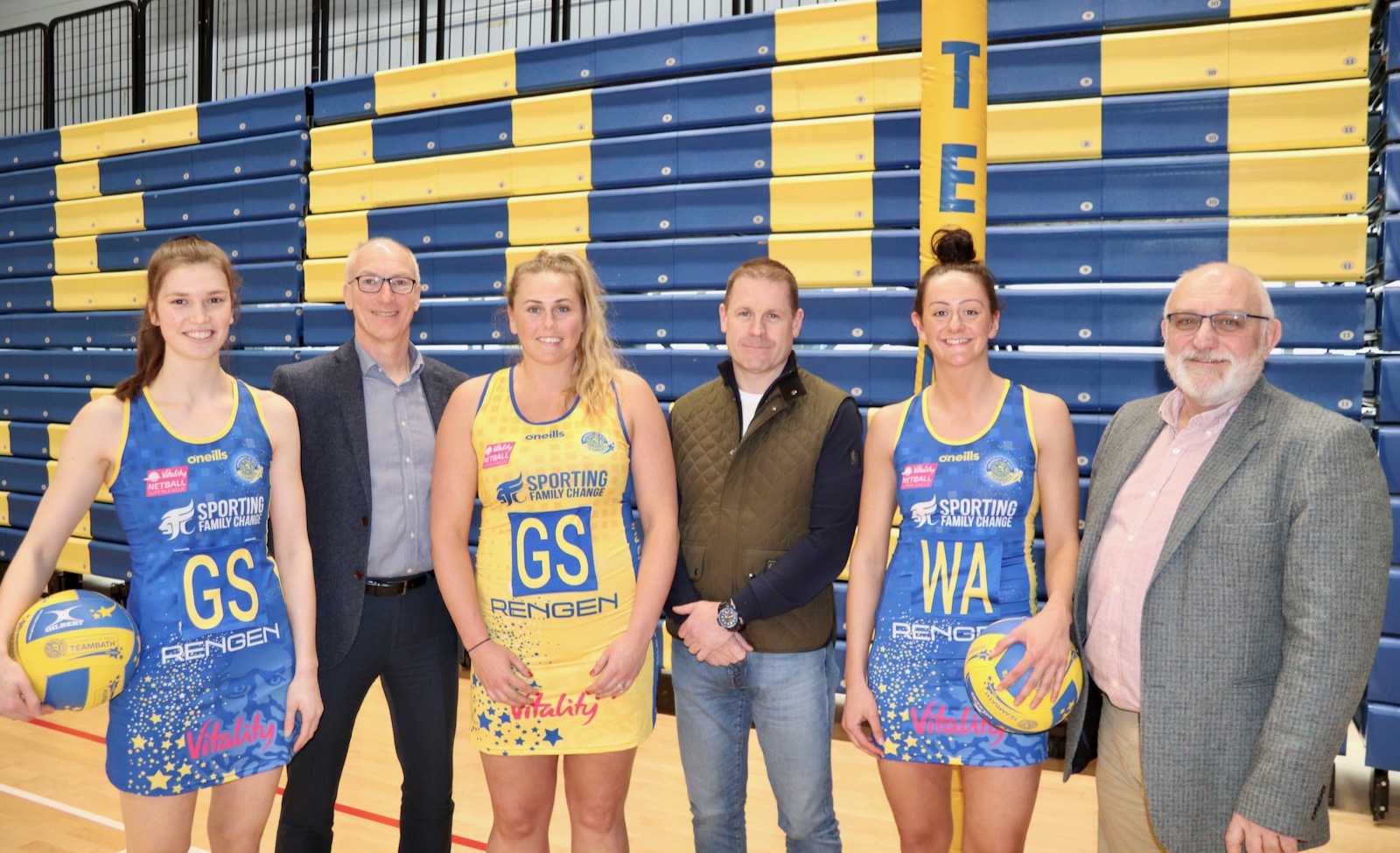 Iestyn also spoke to Sophie about their shared experience as engineering students and sporting scholars at the University of Bath – he is a Structural Engineering graduate who combined study and rugby, while England international Sophie is in the third year of an Integrated Mechanical & Electrical Engineering degree where she is supported by a Bill Whiteley Scholarship.
"I understand what Sophie is going through, juggling high-performance sport with an engineering degree which has a high time commitment," he said. "She is obviously managing it extremely well, given her performances for Team Bath and England."
Rengen is a multi-disciplinary property developers focusing on strategic development and regeneration in the South West of England. Find out more by visiting rengendevelopments.com.