Posted 24th Feb 2020
WATCH AGAIN: Enjoy the Blue & Gold's 2020 Superleague Season Opener victory in full here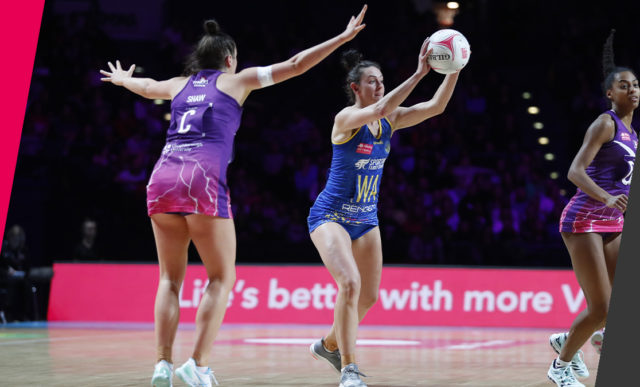 If you missed Team Bath Netball's impressive opening-day win against Loughborough Lightning or simply want to enjoy it again, you can watch the match in full below.
The Blue & Gold were in fantastic form as they put on a show for the 9,000-strong crowd at Arena Birmingham and watching live on Sky Sports or YouTube.
Nothing beats watching the Blue & Gold live, so make sure you get your tickets for our home Superleague matches at the Team Bath Arena – click here for more details.
Team Bath Netball is partnering with local charity Sporting Family Change in 2020 to help make a difference through sport. Centurion Chartered Financial Partners are Team Bath's people development partner and Rengen Developments also support the netball programme as part of their overall partnership with Team Bath.