Posted 20th Feb 2020
Blue & Gold players and coaches "super excited" as 2020 Vitality Netball Superleague Season Opener arrives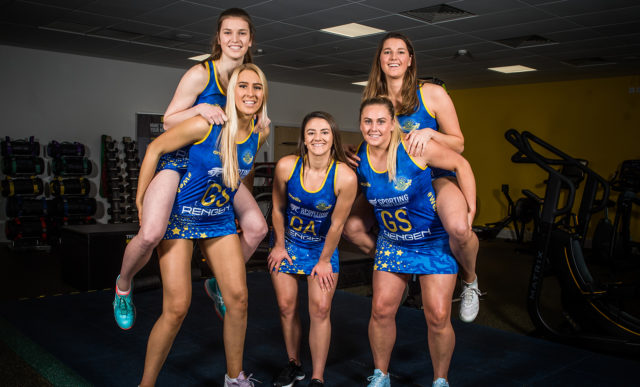 After months of anticipation and preparation, the 2020 Vitality Superleague is finally here and Team Bath Netball's players, coaches, sponsors and supporters are going into the new season full of excitement and ambition.
The Blue & Gold will start their 15th Superleague campaign on Saturday (4.15pm) against old rivals Loughborough Lightning in front of the UK's biggest-ever netball crowd, with nearly 9,000 tickets having been sold for the ten-team Season Opener event at Arena Birmingham.
Tickets have also sold out for the first of nine home matches at the Team Bath Arena this season, with the interest in netball greater than ever as the Blue & Gold start their bid for a record sixth Superleague title.
There is a real buzz among the playing squad too with Anna Stembridge, Team Bath Superleague Head Coach, saying: "The season has been a long time coming but we're going into our final preparations and we are raring to go.
"We've played numerous games and nearly every other Superleague team during pre-season, which has been a really good opportunity to put out various line-ups and test different combinations.
"I am really excited about the squad, I think there is a really nice blend of experience and youth. There is a lot of competition for places but the girls are also extremely supportive of one another and they know how to get the best out of each other. We can't wait to get going."
Team Bath's squad features ten of last season's roster plus World Cup stars Khanyisa Chawane and Fi Toner, young defenders Tash Pavelin and Rachael Fee and emerging Welsh shooter Betsy Creak.
Australian shooter Kim Commane, who is one of the players to have recommitted to the Blue & Gold for 2020, said: "It's great that we've been able to retain a core group of players and add in players who have brought fresh energy.
"We've all been working tirelessly in training and are really looking forward to this weekend. The fact that we are playing to a sold-out crowd in the Season Opener is phenomenal.
"The sport has taken leaps and bounds here in the UK and the thought of putting out a performance in front of that many people, and live on Sky as well, is pretty amazing."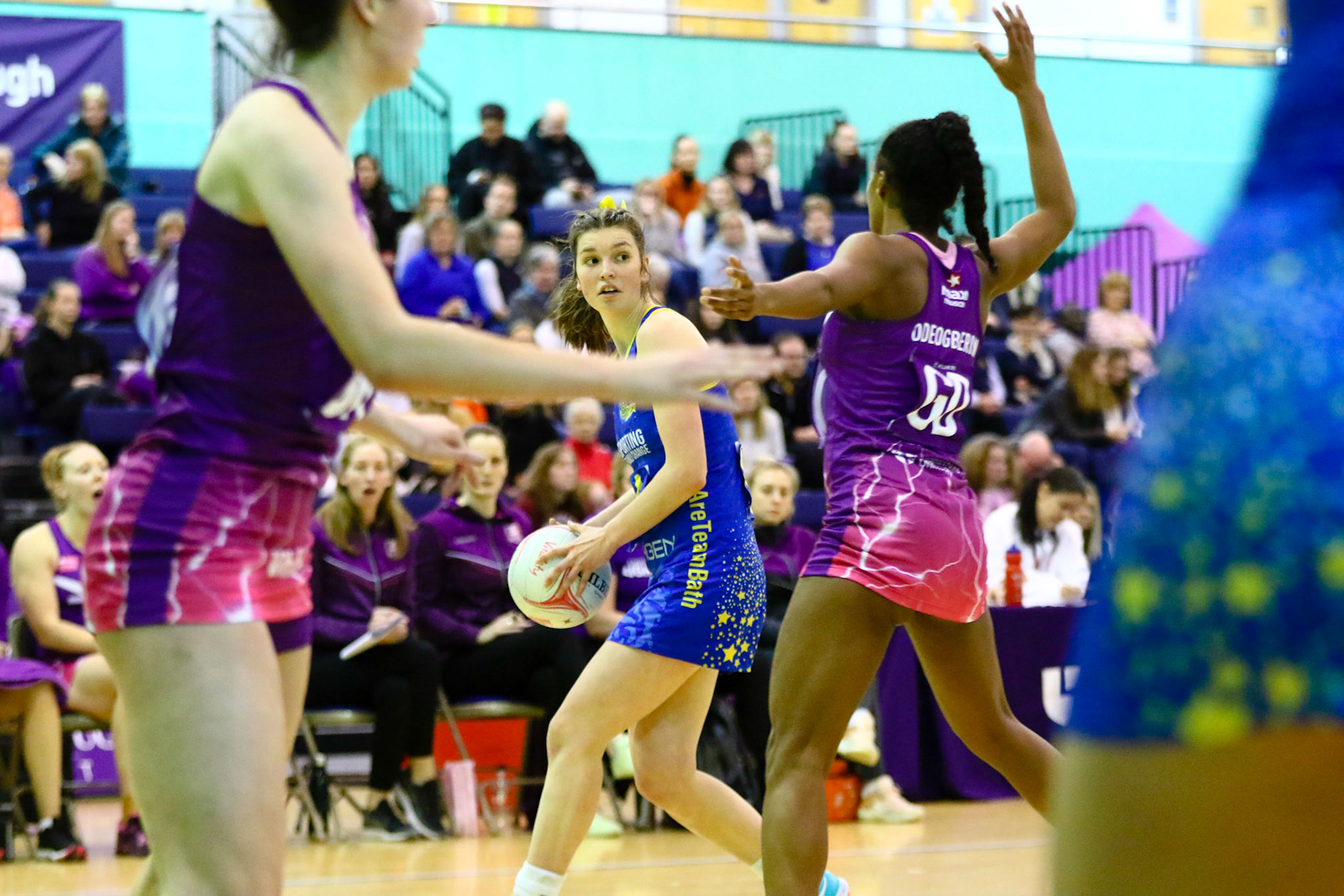 Last season saw Commane forge a dynamic attacking partnership with Young Player of the Year Sophie Drakeford-Lewis, who combines her netball career with Team Bath and England with studying Integrated Mechanical & Electrical Engineering at the University of Bath.
"I've really enjoyed my first two seasons in the Blue & Gold and I'm super excited for the new season to start," said Drakeford-Lewis, who is supported by a Bill Whiteley Scholarship and was part of the England Roses squad for last month's Nations Cup tournament.
"Pre-season for me has been very eventful and I've had some amazing experiences with England over the past few months, I'm looking forward to capitalising on what I have learned in the season ahead.
"As a team we want to continue growing throughout the season and see where we can get. Obviously we would love to make the grand final, that's the main goal."
Tickets may have sold out for Team Bath's first home game of 2020 against Wasps but there are eight other opportunities to back the Blue & Gold this season – click here to find out more and purchase tickets.
Team Bath Netball is partnering with local charity Sporting Family Change in 2020 to help make a difference through sport. Centurion Chartered Financial Partners are Team Bath's people development partner and Rengen Developments also support the netball programme as part of their overall partnership with Team Bath.