Posted 16th Feb 2020
More signs of progress as Team Bath Netball U21s record impressive derby-day win away to Severn Stars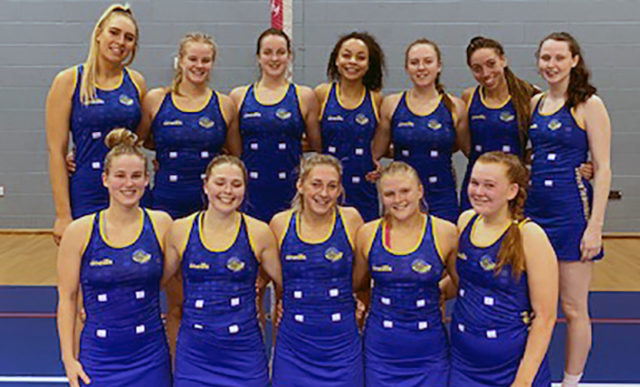 Team Bath Netball's U21s produced another impressive performance as they won 59-38 when they visited South West rivals Severn Stars in the NPL on Saturday.
The group were in confident mood following their victory over Surrey Storm and got off to a strong start, with centre Elisha New providing a constant feed of quality ball to captain and shooter Hannah Passmore while the defensive unit worked well to turn over possession.
Stars stepped up their play in the second quarter but the introduction of Georgia Jenkins at GA helped Team Bath regain the upper hand as she injected pace into the Team Bath attack.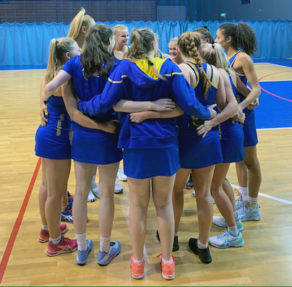 The visitors continued to be clinical on their centre pass, which has been an areas of focus, while Maya Meredith and Ceri Evans – who were voted joint player of the match by their team-mates – worked relentlessly in defence and provided great support in attack throughout.
Issy Histead and Jo Leslie both had impact and energy from the bench at WA and GK respectively during the final 20 minutes and Head Coach Nikki Lloyd was pleased to give Emily Lacy a run-out on her return from injury, allowing coaches' player of the match Passmore to have a breather.
"Overall it was an impressive performance from this young side as we continue to focus on making progress with each opportunity," said Lloyd. "We are looking forward to a two-week training block before we return to the Team Bath Arena to face Wasps on March 7."
Team Bath's U19s also travelled to Worcester on Saturday to face Severn Stars and it proved to be an evenly matched contest in the first half, with the visitors leading 15-12 after the opening quarter.
Stars responded well to take a 27-24 advantage into half-time and while they were able to build on that during quarters three and four to secure a 56-44 victory, there were still plenty of positives to take from the game for the Blue & Gold.