Posted 4th Nov 2019
"Maturity beyond her years" – young hot-shot Hannah Passmore back in Blue & Gold for 2020 Vitality Netball Superleague season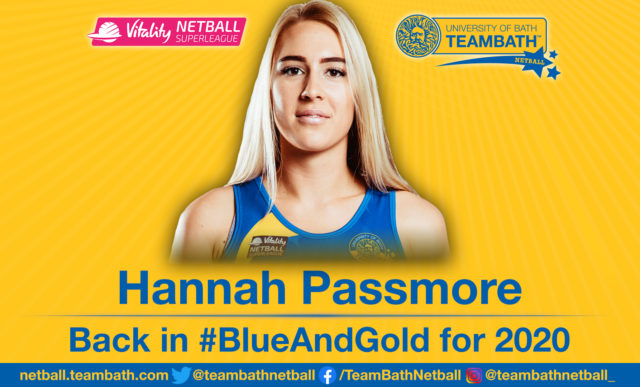 Teenage shooting star Hannah Passmore is excited to continue her "amazing learning curve" with Team Bath Netball after being named in their 2020 Vitality Superleague squad.
It is a second successive Superleague campaign for the 18-year-old, who is delighted to be continuing her netball education at a club where she has already excelled at many levels through the Blue & Gold's performance pathway.
Passmore gained more invaluable top-flight experience last month when she represented Team Bath at the British Fast5 Netball All-Stars Championships in front of a sell-out crowd at London's Copper Box Arena.
"I am really excited to be part of the Team Bath squad again this year," said the former Millfield School pupil, who is now at college in Bath. "Last year was such an amazing learning curve and I am looking forward to drawing on that experience to help contribute to a successful year for Team Bath.
"My goal for the season ahead is to establish a place in the match-day squad. Fast5 really fuelled my desire to play alongside the incredible athletes we have in Team Bath and I can't wait to take to the court in 2020."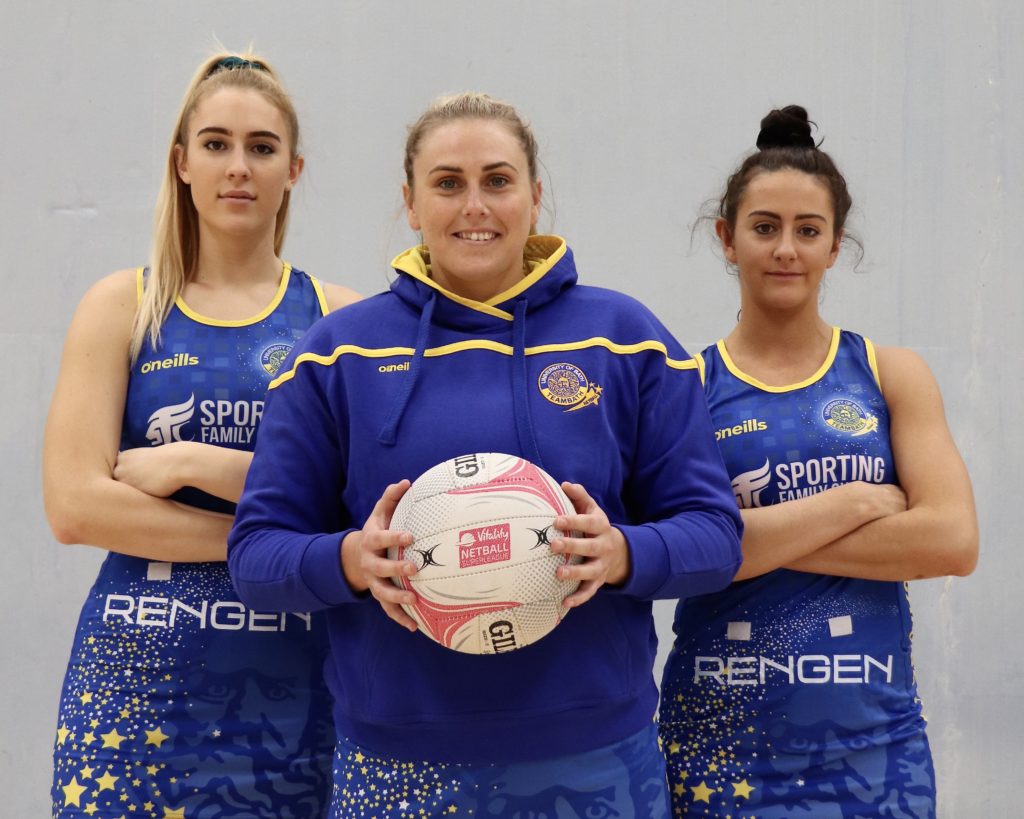 Team Bath Netball Superleague Head Coach Anna Stembridge said: "Hannah, in my opinion, is a Blue & Gold star on the rise – she's our future and I'm delighted to welcome her back for the 2020 campaign.
"The more and more exposure she gets to this level of training and competition the better she gets. Although she's only 18 years of age, she demonstrates maturity beyond her years and an attitude that is perfect for the shooter role.
"I'm excited to see what a more focused and integrated training plan can do to help accelerate her as an athlete and as a netballer."
Passmore is part of a vibrant attacking unit selected by Team Bath for the 2020 season, joining Rachel Shaw, Kim Commane and Sophie Drakeford-Lewis in those announced so far.
Preparations for the new Superleague campaign will step up a gear on December 7&8 2019 when Team Bath Arena hosts The BiG Showdown, a two-day netball tournament where the Blue & Gold will take on Saracens Mavericks, Severn Stars, Strathclyde Sirens, Surrey Storm and Knights, the UK's leading men's netball team.
Tickets for that tournament and Team Bath's nine home Superleague games in 2020 are on sale now – click here for further details.
Team Bath Netball is partnering with local charity Sporting Family Change in 2020 to help make a difference through sport. Centurion Chartered Financial Partners are Team Bath's people development partner and Rengen Developments also support the netball programme as part of their overall partnership with Team Bath.