Posted 15th Oct 2019
Netball provides the catalyst for sparky debate as business, adventuring, charity and sport learn from each other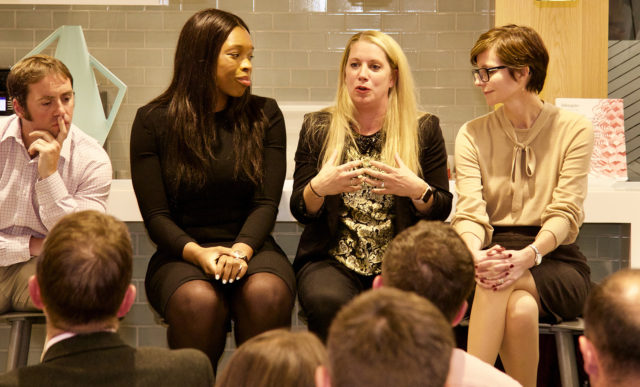 Team Bath Netball provided the catalyst which saw experts from business, sport, adventuring, education and charity exchanging knowledge on how to handle pressure during an evening function at Spaces in central Bath last week.
Chaired by Stuart Doughty, from Centurion Chartered Financial Planners, speakers included Caroline Connellan, CEO of Brooks Macdonald, Martin Hewitt, adventurer and expedition leader, and Blue & Gold netball star Eboni Usoro-Brown, a Commonwealth and World medallist with England.
During a lively post-talk Q&A session, they were joined by panellists Dr Rachel Arnold, senior lecturer in sports psychology at the University of Bath, and Team Bath Netball Superleague Head Coach Anna Stembridge. Topics ranged from 'imposter syndrome' to how to engender collective responsibility in sports and business teams, as well as how to handle failure and whether gender played a part in how pressure is handled.
Connellan talked of keeping communication strong when making significant changes under the pressure of share price as well as ensuring that 'purpose' was at the core of all decision-making. This chimed, according to Usoro-Brown, with the way in which sports teams like Team Bath and England Netball addressed their goals.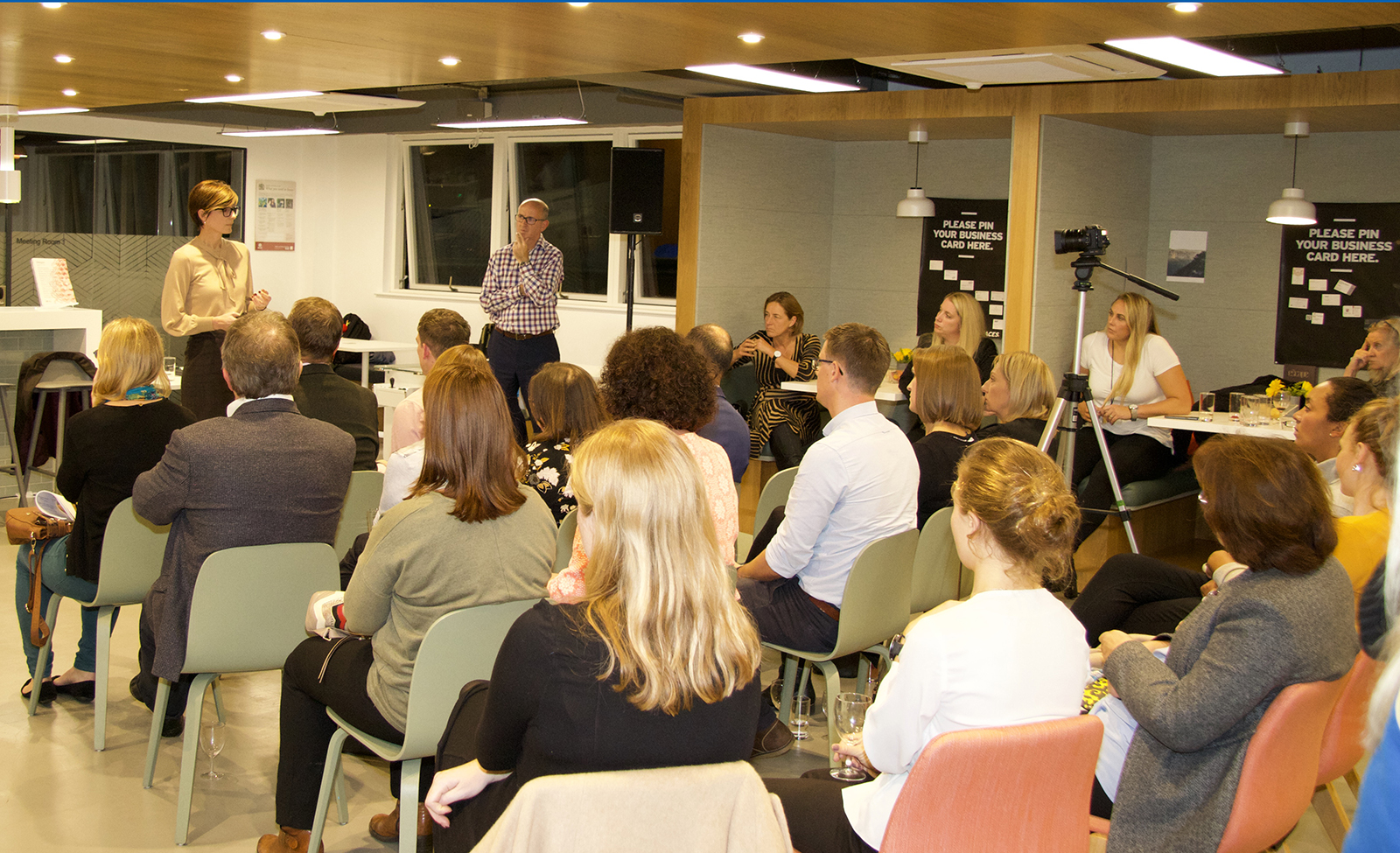 Hewitt, meanwhile, talked of the external pressures experienced – like those in combat situations including the one in which he was badly injured in Afghanistan and where devolved leadership was important – as well as the internal pressures of the need to refocus, regroup and apply pressure to oneself. Since leaving the military he has founded a charity, walked to the North Pole with HRH Prince Harry and set a challenge for disabled people to conquer the Adventurers Grand Slam (both Poles and the highest summit on the seven continents).
Arnold and Stembridge, both steeped in the psychology of sport, provided some insights for women seeking success which resonated across the guests and speakers. Team Bath Netball aims to stage a similar event in six months' time.
Guests, meanwhile, were invited to watch a match at the Sports Training Village in the forthcoming 2020 season. Team Bath Netball currently attracts an average of 1300 spectators to each home game. Whilst backed by sponsors like Centurion CFP and Rengen, they are seeking sponsors and partners at individual and team level in 2020 to stay competitive in the Vitality National Superleague. Click here to find out more about sponsorship opportunities with Team Bath Netball.
For further information about Martin Hewitt's charity, visit www.adaptivegrandslam.com.