Posted 20th Jun 2019
How Blue & Gold help student netballers gain a valuable education on and off the court at University of Bath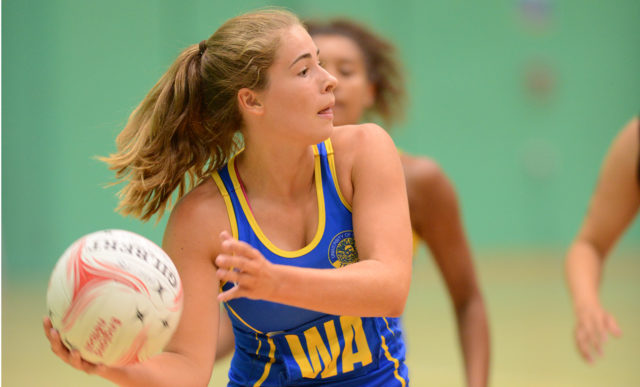 Helping young netballers achieve their full potential has always been central to the Team Bath Netball philosophy – and that applies on and off the court when it comes to students.
The University of Bath student netball programme – led by Superleague player Rachel Shaw – is part of the Team Bath Netball performance pathway, with strong links to the Blue & Gold's Superleague and Netball Performance League (NPL) squads as well as National Premier League and Regional League teams.
Among the Superleague players to have progressed from the student set-up to the top flight of British netball over the years are Asha Francis, Mia Ritchie, Laura Rudland, Amanda Varey and current students Tash Pavelin and Chartie Curtis.
Hoping to emulate them are current student-netballers Kirsty Harris (pictured top) and Maya Meredith, who study Sports Performance and Spanish & International Management respectively.
Both say that the opportunity to study at one of the UK's leading universities while developing their netball careers in a high-performance environment was a massive draw to Bath.
"Being able to continue playing sport at a high level whilst studying was definitely one of the aspects which drew me towards Bath," said Harris, who was voted as Team Bath U21 Players' Player of the Year this season.
"My netball has developed thanks to being able to access more training sessions throughout the week and to be coached by new staff. The coaching that you receive at the University of Bath is amazing with so many opportunities to then take part in other netball like the NPL.
"Having the netball facilities on campus definitely makes everything a lot easier as you can go straight from morning training to lectures without any trouble and it means that you can access the gym or physio throughout the day when you don't have any lectures."
Meredith, who has just completed her first year at university, added: "It was essential to find somewhere which had both a netball franchise nearby, in order for me to continue playing NPL, and a suitable course in which I would be challenged academically – Bath was the perfect option.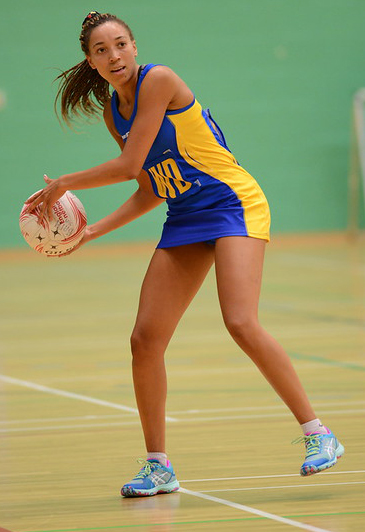 "It's been great being able to rub shoulders with and play alongside some of the best young and upcoming netball talent in the country. This, and being coached by an experienced Superleague player, has really helped me to improve my game.
"The high-performance programme, where we get to work on our specific weaknesses and improve our ball skills in a smaller group, has also been vital in my progression.
"NPL also complements the university programme well as sessions are worked in around this, there is a lot of overlap with players and no additional travel is needed. We are also asked to train with the Superleague squad on occasion, which is always a great opportunity and learning experience – it's something I could only have dreamed about a year ago."
Being part of the Team Bath high-performance programme means that student netballers have access to strength and conditioning, physiotherapy and nutritional support in the University's £35million Sports Training Village facilities.
They can also apply for sporting scholarships or the Team Bath Dual Career programme, which provides lifestyle support to help balance the twin demands of study and sport.
"Dual Career has been really helpful throughout the year with people who you can go to at any point for advice," said Harris. "My course tutors are also great – they understand that as well as being at university to study you are also there to perform in sport, so they help out as much as they can."
There are five student teams that wear the famous Blue & Gold in BUCS [British Universities & Colleges Sport] competition, with the 1st team – that also features Superleague stars Imogen Allison and Sophie Drakeford-Lewis – finishing runners-up and reaching the semi-finals of the national competition in the past two years.
The University's netball club – run by The SU Bath Sport – organises a weekly University Development League and, for those who want to play recreationally, there is an Interhalls Netball competition for teams formed from players that live in the same accommodation on campus.
To find out more about the University of Bath student netball programme, email Rachel Shaw at r.shaw@bath.ac.uk or visit https://www.thesubath.com/netball/.