Posted 9th Apr 2019
Blue & Gold determined to bounce back quickly when they welcome top-four rivals Loughborough Lightning to Team Bath Arena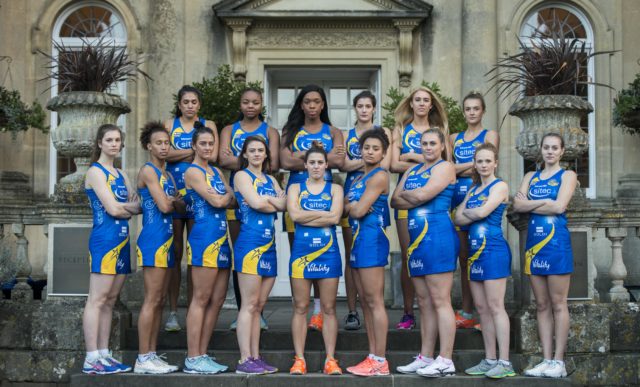 Team Bath Netball will be looking to take inspiration from one of their best performances of the 2019 Vitality Superleague season so far when they take on top-four rivals Loughborough Lightning in a crunch home match on Friday (7.30pm centre-pass, click here to buy tickets).
The Sitec-sponsored Blue & Gold produced an eye-catching display to convincingly win the reverse fixture back in February – the perfect response to a disappointing setback in their previous match against Surrey Storm.
Since then both Team Bath and Lightning have enjoyed excellent winning runs – of six and seven games respectively – to put themselves firmly in contention for a coveted semi-final spot as they sit third and fourth respectively, level on 27 points.
Those runs come to an end this week, with Team Bath going down 61-46 at reigning champions Wasps on Saturday and Lightning losing 63-59 at home to Surrey Storm on Monday, but Blue & Gold Head Superleague Coach Anna Stembridge is expecting a cracking contest on Friday as both teams seek an instant response.
"It obviously wasn't the result we were looking for at Wasps but I am confident the team will bounce back accordingly and apply themselves in training this week to put things right," she said.
"Historically it has always been a great game against Lightning. We had a really good performance against them in the reverse fixture, one of our best this season, but we are very aware of the form and results they have achieved recently so we are expecting a great display of netball between us.
"We have a really exciting final month of the Superleague season coming up with five massive matches. I say all the time that any result is possible in this league and we saw it again at the weekend as London Pulse beat Saracens Mavericks so it doesn't matter who you face, you really can't take anything for granted.
"No team has an easy run-in and I wouldn't want one either, you want to earn your place in the top four."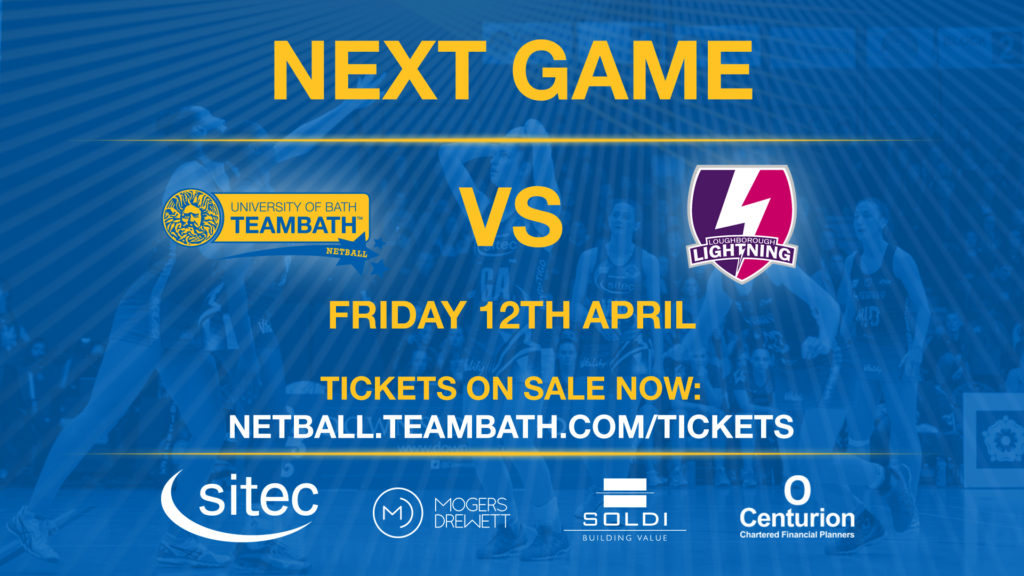 Team Bath remain three points clear of fifth-placed Mavericks despite their setback against second-placed Wasps, who opened up a 16-10 lead at the end of Saturday's first quarter and were able to build on that throughout despite a tireless effort from the visitors.
"For me, the game was won and lost in the first quarter when Wasps had quite a long run of uninterrupted scoring," said Stembridge. "They were able to establish a six-goal lead and it set the tone for the game overall.
"We tried various combinations to see if we could disrupt their flow but Wasps were more clinical than in recent weeks and we were unable to force the defensive turnovers that have been a key part of our game this season.
"There were many positives to take, though. Imogen Allison and Serena Guthrie have really established themselves as a great mid-court unit and they stuck to their task well, while Sophie Drakeford-Lewis worked tremendously hard once again in both attack and defence."
Team Bath Netball are sponsored by Sitec and supported by partners Mogers Drewett, Soldi and Netball South West. Centurion Chartered Financial Planners are supporting the team's performance analysis and people development capabilities, Viper 10 are their Sportswear Supplier and Skins provide the team with compression wear.