Posted 23rd Mar 2019
VIDEO: Serena Guthrie and Anna Stembridge reflect on Blue & Gold Superleague win over Strathclyde Sirens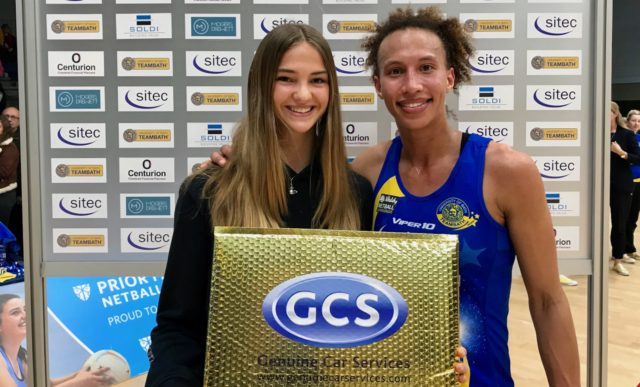 On-court presenter Kate Grey spoke to Head Superleague Coach Anna Stembridge and Genuine Car Services Player of the Match Serena Guthrie following Friday's Vitality Superleague victory over Strathclyde Sirens.
Both were happy with the spirit shown by the Blue & Gold in their comeback success and are looking forward to building on it during Monday's rearranged home derby against Severn Stars – click here to purchase tickets.
Don't forget to subscribe to Team Bath TV for more videos throughout the 2019 season.