Posted 26th Jan 2019
VIDEO: Australian shooter Kim Commane looking forward to first Team Bath Netball Superleague home game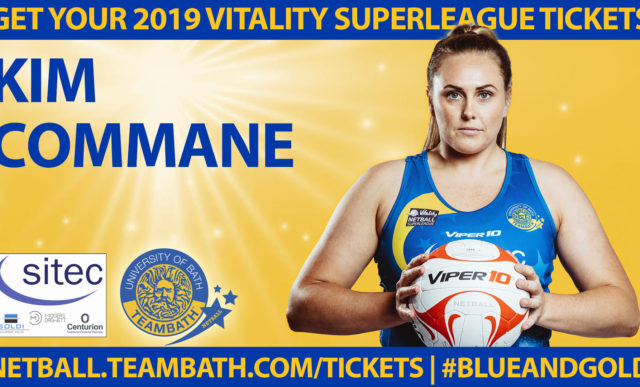 Kim Commane is looking forward to her first experience of wearing Team Bath Netball's famous Blue & Gold dress in front of the home fans when Surrey Storm come to the Team Bath Arena on Monday (7pm centre pass, click here to purchase tickets).
Ahead of the big game, Team Bath TV caught up with the Australian shooter to get her thoughts on the season so far and how she and her husband are settling into Bath, despite it being slightly colder than Melbourne at the moment!
Don't forget to subscribe to Team Bath TV for more netball videos throughout the season.