Posted 9th Dec 2018
Knights provide a new challenge for Blue & Gold ahead of home tri-tournament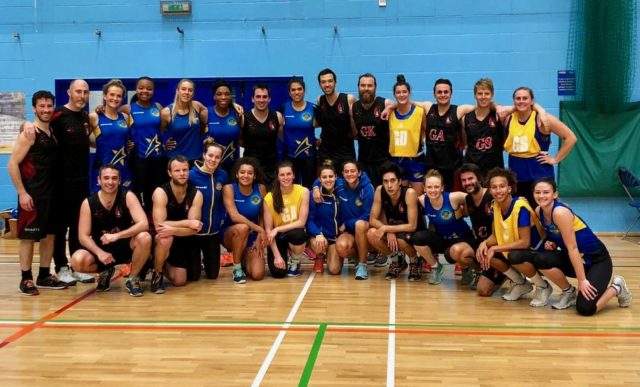 Team Bath Netball warmed up for their televised home tri-tournament by taking on the Knights men's team at the University of Bath Sports Training Village.
The well-contested match was played across six 15-minute periods and saw the Blue & Gold come out on top 101-74.
Head Netball Coach Jess Thirlby said: "It was a good standard of netball, really competitive, and just what we needed ahead of the tri-tournament against benecosMavericks and Surrey Storm.
"It was the first time we'd had the whole squad together following the international matches and it was great for everyone to get a run out.
"Thank you to Knights for providing us with such a good contest and we look forward to playing them again."
Knights were formed in April with the aim of creating and maintaining squads of male netballers with the quality to provide competition to top-level ladies teams who are looking for competitive exhibition and practice games.