Posted 27th Sep 2018
Young international defenders Summer Artman and Leila Thomas join Blue & Gold for 2019 Superleague season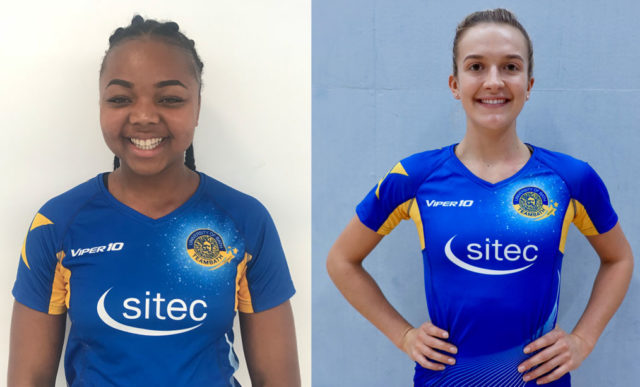 England international Summer Artman says she is looking forward to bringing her "passion and determination" back to the Blue & Gold after returning to Team Bath Netball for the 2019 Vitality Superleague season.
Fellow talented young defender Leila Thomas, who represented Wales at the Gold Coast 2018 Commonwealth Games, has also joined the South West franchise as Team Bath continue to build both for the campaign ahead and for the future.
Artman, who went to King Edward's School in Bath, came through the Team Bath Talent Development Centre before breaking into the Superleague squad in 2014 at the age of just 16.
She has spent the past three seasons combining her studies at Brunel University with starring in the Superleague with benecosMavericks but, following her graduation this summer, she is delighted to return to the club where her netball journey began.
📹 @Summer_Artman is back in #BlueAndGold and has a message for the Team Bath fans ahead of the 2019 Superleague season – don't forget, tickets go on sale next week! pic.twitter.com/U2IWpe5OeN

— Team Bath Netball (@TeamBathNetball) September 27, 2018
"I'm really excited to be coming back home to Team Bath this season," said Artman, who will add to her three senior caps when she represents England on next month's tour of Jamaica.
"I had my first ever Superleague spell there. I was 16 and it was such an exciting period of my netballing career, playing with people I had looked up to for so long like Pamela Cookey, Stacey Francis and Serena Guthrie to name but a few – it was a whirlwind of a time!
"Coming back as a 21 year old, I've gained some new experiences but have that same passion and determination the younger Summer had. I've learnt a lot since being away about myself as a person and as an athlete, so I'm excited to share that and give back to the community that supported me so greatly when I was younger.
"I'm eager to learn and to grow and I know the Team Bath environment will support me in that. The Bristol girl is back and ready for the 2019 season!"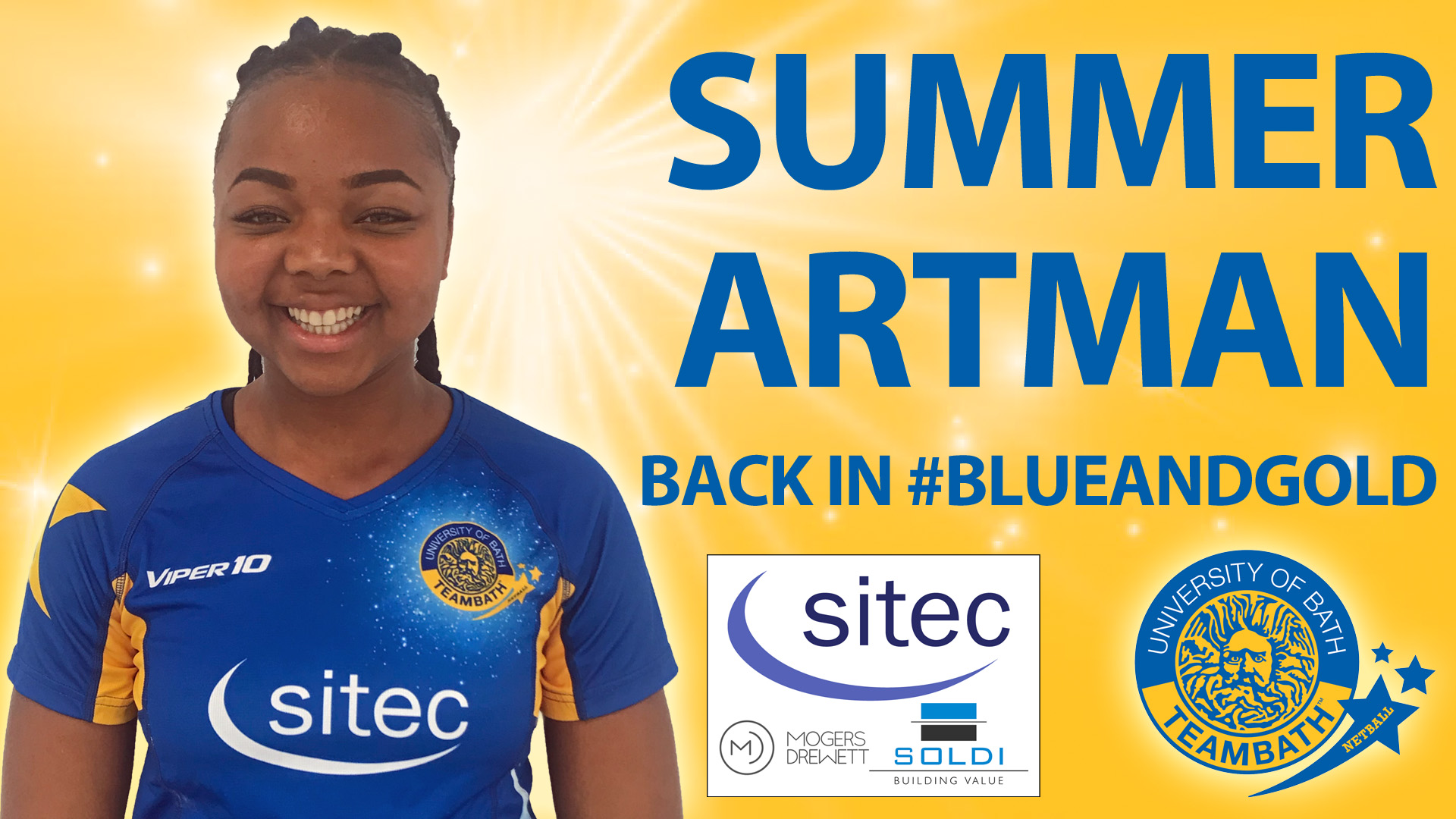 Artman plays at goal-keeper and goal-defence, as does fellow new girl Thomas who has two years of Superleague experience under her belt with Celtic Dragons.
A relative latecomer to netball having previously competed in dressage and show jumping, 20-year-old Thomas has enjoyed a rapid rise and has represented her country at U17 and U21 level before making the step up to the senior ranks this year. She will also captain Wales U21 at Netball Europe in Ireland next week.
"Team Bath is renowned for developing players and that was something that really attracted me to here," said Thomas, who is studying Biological Sciences at Cardiff University.
"It is an amazing set-up and I'm enjoying being part of a new training environment alongside world-class players. I will learn so much from working with experienced players like Eboni Beckford-Chambers and Serena Guthrie, and there are a lot of players around my age developing together which is exciting for the seasons ahead.
"I was lucky enough to represent Wales at the Commonwealth Games this year, which was an incredible experience. Coming up against the best players in the world and all different styles of netball is when you learn the most as a player, I couldn't have wished for more to be honest.
"My personal aim with Team Bath during 2019 is to continue to learn as much as possible and I think as a team we should be aiming to win the Superleague, we have a squad strong enough to do that."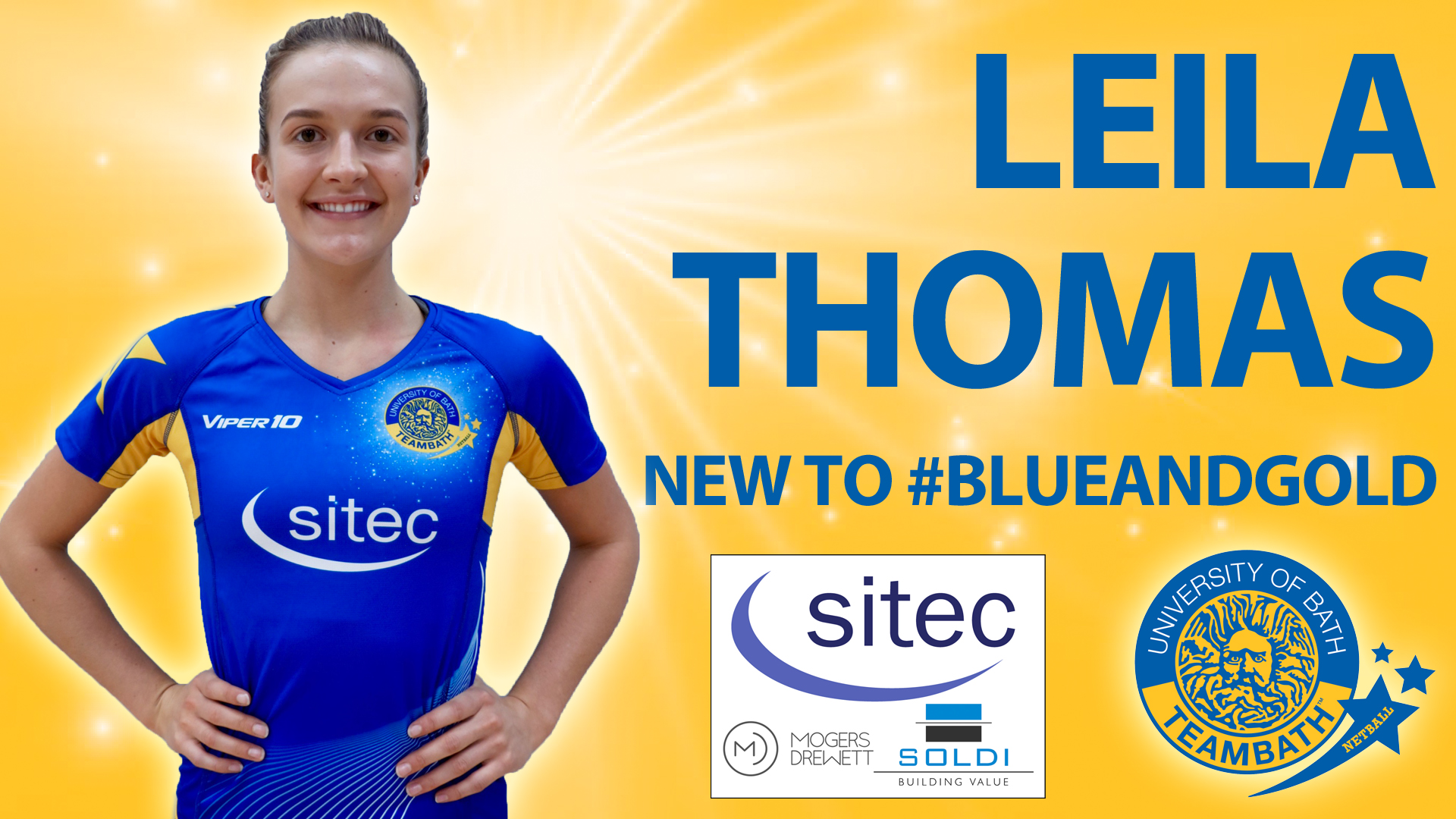 Jess Thirlby, Team Bath Netball Head Coach, said: "It's fantastic to welcome Summer back to the Blue & Gold for the 2019 season. You could see she was always destined to have a bright future while she was coming through our pathway.
"Since going to University Summer has gained valuable Superleague experience with Mavericks and graduated into the England Roses programme, so she is a very strong signing for us in defence.
"Summer is already making her mark in netball and we are excited to help her realise her potential and see her combine with her Team Bath team-mates.
"She is a local Bristol girl and a great role model. We know she will help inspire the young talent within our pathway and the South West, and our fans can be excited about her return.
"We are also excited to work with Leila, a very talented young defender who has already had a taste for Superleague and demonstrated her ability to contest and win ball across any of the three defensive positions.
"She trains and plays with a great intensity and her work ethic is fantastic. We are keen to see her progress and perform amongst a very talented Team Bath squad for 2019."
Artman and Thomas bolster a defence that will be without Layla Guscoth in 2019 after she became the latest Team Bath player to make the switch to the professional Suncorp Super Netball league in Australia after joining Adelaide Thunderbirds.
Guscoth has enjoyed two excellent seasons in Blue & Gold, being voted by her peers into the Superleague Team of the Year in both 2017 and 2018. She combined playing with a two-year Foundation postgraduate medical training programme in local hospitals and, having now completed it, is taking the opportunity to focus full-time on her sport.
"I would like to thank Team Bath netball for a fantastic two years at the club," said Guscoth. "It has been great to work with such dedicated coaches, athletes and staff and I would like to thank everyone for all of their support.
"In particular, I'd like to give a huge thanks to the Team Bath fans who made me feel welcome and raised the STV roof throughout the good and the bad. I will miss you all, thanks for having me!"
A host of players over the years have taken the skills and experience they developed in the Blue & Gold into the world's best league, with three of the 2018 Suncorp Super Netball Team of the Year having previously played for Team Bath – Geva Mentor, Karla Pretorius (nee Mostert) and Serena Guthrie. The latter is of course making the return journey to Bath for the 2019 Superleague season.
The 2019 Vitality Superleague season begins in January and the fixtures will be released on Monday (October 1), when season and match tickets will also go on sale.
Team Bath Netball are sponsored by Sitec and supported by partners Mogers Drewett, Soldi and Netball South West. Centurion Chartered Financial Planners are supporting the team's performance analysis and people development capabilities, Viper 10 are their Sportswear Supplier and Skins provide the team with compression wear.