Posted 22nd Sep 2018
Allison says her game has developed and looking forward to 2019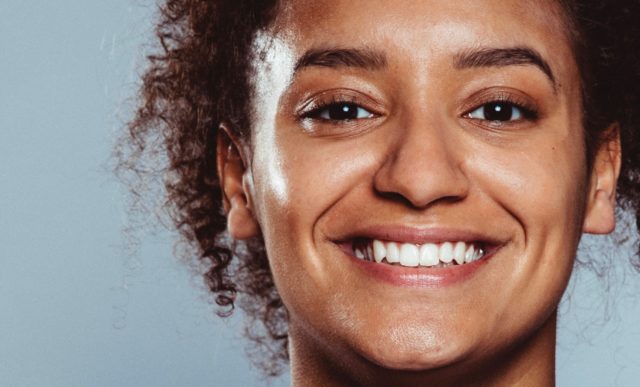 Imogen Allison is looking forward to playing alongside and learning from her idol, Serena Guthrie, after becoming the latest player to re-commit to Team Bath Netball for the 2019 Vitality Superleague campaign.
It will be a third successive season in the Sitec-sponsored Blue & Gold for England U21 international Allison, who has been a dynamic and increasingly influential presence at wing-defence.
Jess Thirlby, Team Bath Netball Head Coach, said: "Imogen is one of the brightest young talents across the league and has grown considerably season on season having only been with us for the last two years. I believe she has a very bright future ahead of her and she fits in very well with the squad and is an exciting athlete to work with.
"She has all the physical attributes needed to play at WD and also offers C and more than proved her worth last year with some of her best performances coming against the leagues best WA's.
"She plays with a great sense of freedom and flair and we are excited to see her combine and work alongside Serena Guthrie. We are really pleased to welcome Imo back for the 2019 campaign."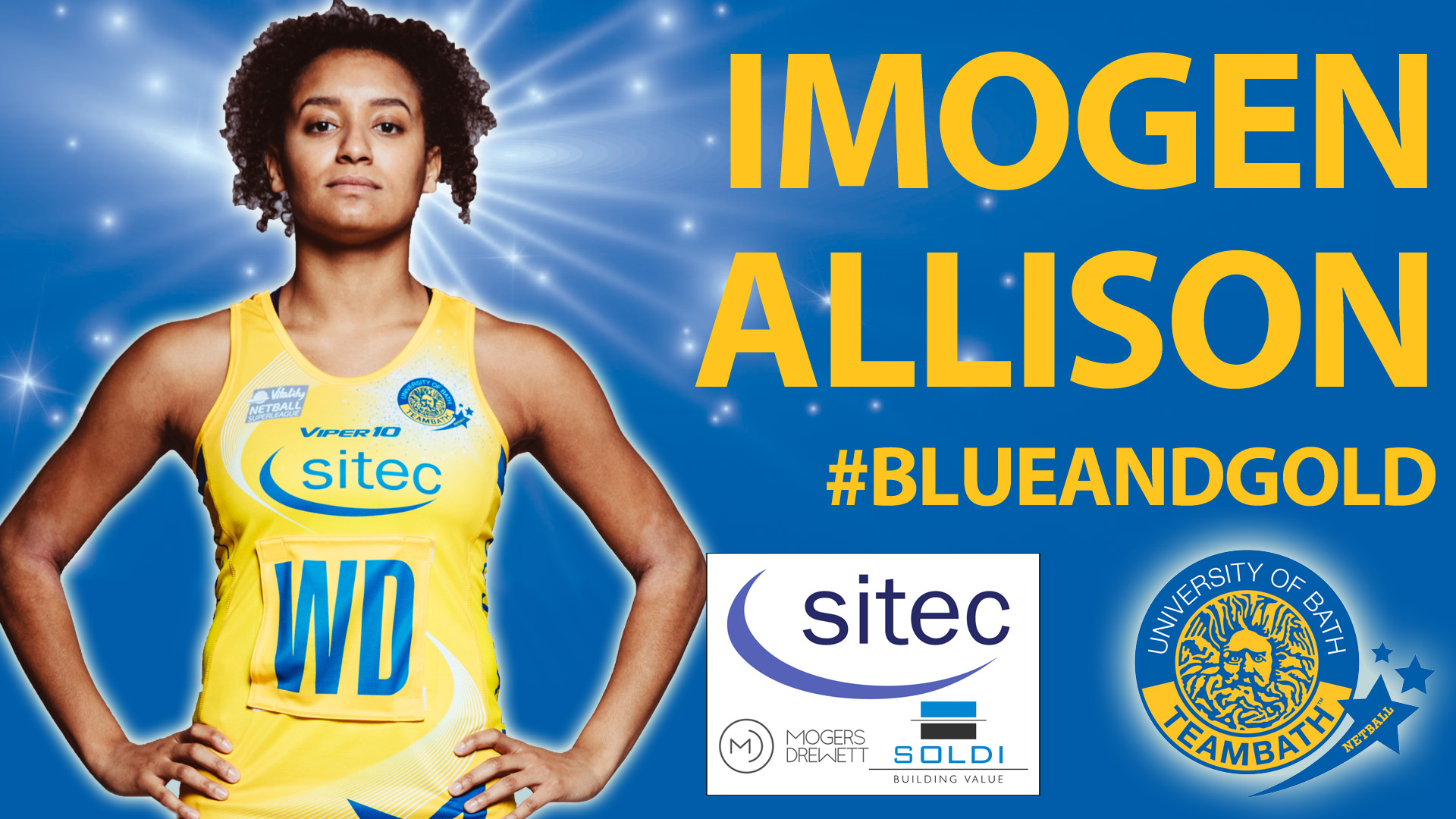 Like Guthrie, who is returning to Team Bath after four outstanding years playing professionally in Australia and New Zealand, Allison can also play at centre and she cannot wait to learn from the best mid-court player in the world.
"Serena is a hero of mine and I think she is going to teach me a lot this year," said 20-year-old Allison. "She is a truly world-class wing-defence and centre, and that is what I aspire to be. She turns over ball that no one else would think is possible and she works incredibly hard for her team-mates, she is an inspiration.
"My game has really developed over the past couple of years and I'm looking forward to continuing that in 2019. I think I was quite independent when I first arrived but my team-work has definitely improved. I might not get the interception but I can create the opportunity for a team-mate to get it instead, that's how I feel I have improved the most. My communication on court is also better."
Allison, who will be supported by a Whiteley Helyar sponsorship this year, and Guthrie are part of a powerful mid-court unit already confirmed for the 2019 season that also includes Mia Ritchie and Rachel Shaw, the latter combining her Superleague netball with coaching the University of Bath student team that Allison is a key member of.
"It's going to be good fun working with Rachel as both a team-mate and a coach, she is great to be around," said Allison, who is studying Sports & Exercise Science and is supported by a King Sporting Scholarship.
"I'm really looking forward to both the Superleague and BUCS [British Universities & Colleges Sport] seasons. There is a sense of togetherness here – we work for each other and play for each other."
As part of her sponsorship with Whiteley Helyar, Allison will be working to support Bath Friends of Young Carers.
Fixtures for the 2019 Superleague season will be announced in early October, when season and match tickets will also go on sale. Visit netball.teambath.com for further details.
Team Bath Netball are sponsored by Sitec and supported by partners Mogers Drewett, Soldi and Netball South West. Centurion Chartered Financial Planners are supporting the team's performance analysis and people development capabilities, Viper 10 are their Sportswear Supplier and Skins provide the team with compression wear.