Posted 18th Jul 2018
Mogers Drewett charity netball tournament at Team Bath raises thousands for charities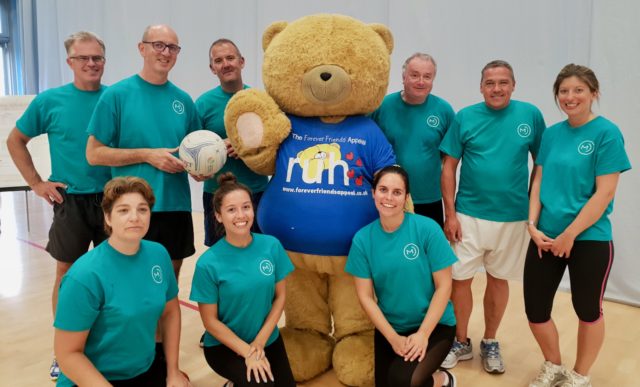 Law firm Mogers Drewett hosted its first-ever charity netball tournament at Team Bath Netball, which saw ten mixed-teams from South West-based businesses compete for the trophy and raise £2,500 for two charities – The Forever Friends Appeal and Dorothy House Hospice Care.
Hosted at the University of Bath's Sports Training Village, the teams were coached by Team Bath Netball's Superleague players and after a close competition, Interaction, the Bath-based office design and fit-out specialists, were crowned the champions.
The vital funds raised will go to The Forever Friends Appeal which raises funds to make a difference to patients at the Royal United Hospitals Bath. The Appeal helps fund additional equipment, research and innovations as well as the finishing touches and 'extras' for patients at the hospital. It will also support Dorothy House which provides compassionate care and support for people with life-limiting illnesses across Bath, Somerset and Wiltshire, focused on quality of life and empowering patients to choose the care that they receive whether at home or at the hospice.
The tournament started with a keenly-contested group stage, followed by knock-out games which saw Interaction, Milsted Langdon, Moonrakers and Nine Feet Tall go through to the semi-finals before Milsted Langdon and Interaction went on to compete in the final. After a close match, where Milsted Langdon were ahead 6-4 at half time, Interaction had a strong second half and won the match 7-6.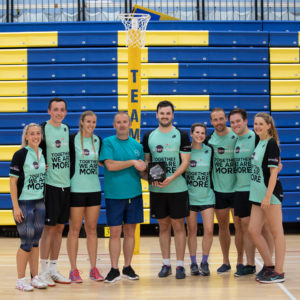 Steven Treharne, Managing Partner of Mogers Drewett, said: "As a partner of Team Bath and following the success of the England netball team at the Commonwealth Games, we were really excited to get out on the court to raise vital funds for two local charities. With every team given tips and coaching by a Team Bath Superleague player, including our own Eboni Beckford-Chambers, the tournament was a great evening that raised more than £2,500 for The Forever Friends Appeal and Dorothy House.
"Thank you to everyone that took part in the tournament, and to the Team Bath players who coached each of the teams on the evening, we're already looking forward to next year's tournament."
The tournament featured teams from: Interaction, Nine Feet Tall, Richardson Swift, St Johns Foundation, Search Star, Milsted Langdon, Carter Jonas, Speed Communications, Moonrakers Netball and Mogers Drewett.
For more information on Mogers Drewett, please visit www.mogersdrewett.co.uk.
Pictured top are the Mogers Drewett team with Forever Friends Appeal mascot, Ted. Picture courtesy of The Forever Friends Appeal, Royal United Hospitals Bath NHS Foundation Trust.