Posted 15th Jul 2018
Blue and Gold Superleague stars reflect on 2018 at end-of-season awards dinner
Kadeen Corbin, Layla Guscoth, Mia Ritchie and Jazz Scott all won awards when Team Bath Netball's Superleague squad staged their end-of-season dinner at the Apex City of Bath Hotel on Saturday.
England Commonwealth Games gold-medallist Corbin won a hotly-contested public vote to take home the coveted Fans' Player of the Year title, while centre Ritchie won the Players' Player award.
The coaches' choice as Player of the Year was goal-defence Guscoth, who has returned to the England squad for the 2018-19 international season, and versatile mid-court player Scott received the Endeavour Award.
Wing-attack Rachel Shaw, who has made a big contribution to the Sitec-sponsored franchise alongside her playing role during 2018, also received special recognition for all of her hard work on and off the court.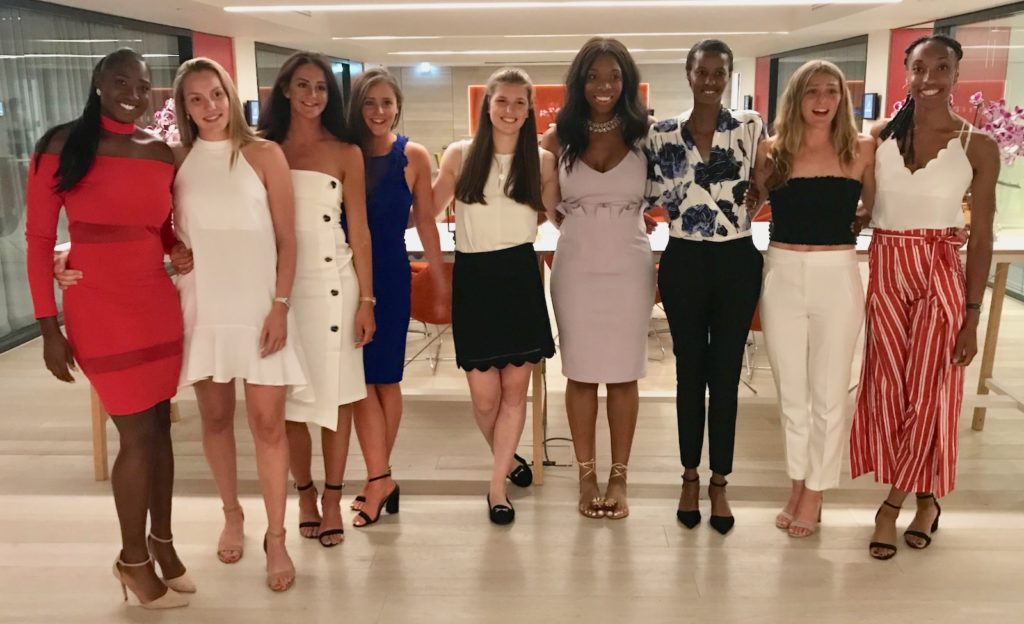 Also in attendance were coaches, support staff, players from the U17 and U19 squads, members of the franchise board, representatives of sponsors, including Mogers Drewett and Stuart Doughty of Chartered Centurion Financial Planners, and Steve Egan, Vice-President (Implementation) of the University of Bath.
Jess Thirlby, Head Coach of Team Bath Netball, said: "It was a great evening and, as always, a wonderful way to reflect on what has been another positive Superleague season.
"Thank you to the players, sponsors and supporters, especially the hundreds of fans who took part in the Player of the Year vote. Thanks also to our brilliant guest speaker on the evening, Di Carrington – she holds three world records for rowing across the Atlantic and her story was very inspiring to us all."
Team Bath Netball are sponsored by Sitec and supported by partners Mogers Drewett, Investigo and Netball South West. Centurion Chartered Financial Planners are supporting the team's performance analysis and people development capabilities, Viper 10 are their Sportswear Supplier and Skins provide the team with compression wear.