Posted 12th Apr 2018
Gold Coast 2018: Winning end to Commonwealth Games for Blue & Gold's Chelsea Lewis and Zanele Vimbela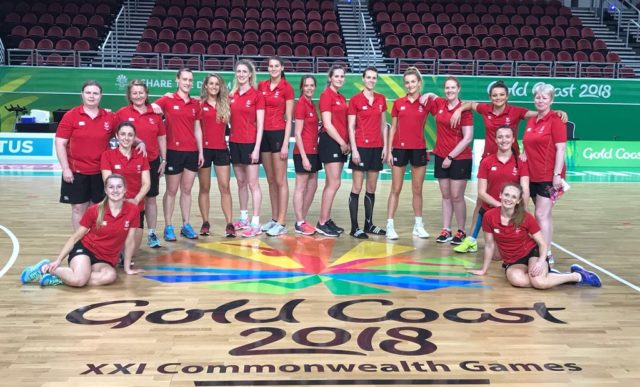 Team Bath Netball's Chelsea Lewis and Zanele Vimbela finished their Gold Coast 2018 Commonwealth Games campaigns on a winning note as the minor placings were decided on Thursday.
Shooter Lewis produced an excellent 90 per cent conversion rate as she scored 35 times – taking her tournament tally to 192 goals – in Wales' 81-32 victory over Fiji in the 11th-placed play-off. Former Blue and Gold player Amanda Varey, a University of Bath Pharmacy graduate, provided 32 assists from wing attack.
Defender Vimbela was an unused replacement as South Africa beat Uganda 53-42 to finish fifth overall.
Focus now turns to Saturday's semi-finals, with England's match against Jamaica being moved forward to 6.02am BST.