Posted 7th Dec 2020
New home for Team Bath Netball U17s as Bridgwater & Taunton College joins Blue & Gold's South West talent development network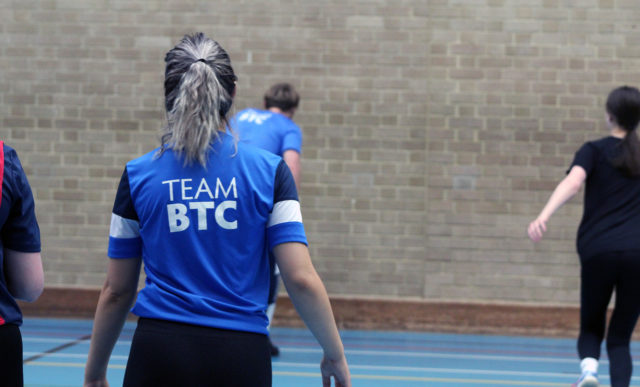 Bridgwater & Taunton College has joined Team Bath Netball's rapidly-expanding network of training venues across the South West of England after becoming the new home of the U17 squad.
The youngest of the Blue & Gold's age groups, coached by Denise Ellis and Kerry Walsh, will train at the college's Taunton campus located at the heart of the club's catchment area – two hours from both the most northernly and southernly Academy Development Centres, in Gloucester and Cornwall respectively, and only 10 minutes off the M5.
Natalie Roddy, Team Bath Netball's Academy Head Coach, said: "This is really exciting news and another big step towards managing the travel commitments of players within our Academy network.
"Bridgwater & Taunton College (BTC) has excellent facilities and its own netball programme that is developing and getting stronger. We are delighted to be working with the college and can't wait to get going."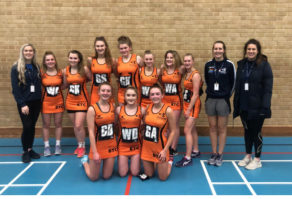 BTC's netball team were AoC South West League Champions during the 2019-20 season, with Emily Rossiter – a former AoC Sports Performer of the Year – representing the AoC national squad. Fellow past student Paige Pople has also represented England U18s in Indoor Netball competition.
Netball is one of the sports enjoyed by more than 180 students each week as part of the Team BTC Performance Academy, which also includes basketball, men's and women's football, golf, hockey, and men's and women's rugby.
BTC competes in BUCS (British Universities & Colleges Sport) leagues against other higher-education institutions and offers sport scholarships to talented athletes, as well as being the only college in the South West to be a Dual Career Accredited Centre for TASS (Talented Athlete Scholarship Scheme).
A holistic approach to training at BTC includes technical and tactical sessions, sports psychology lessons, strength and conditioning, nutrition and sports performance support.
Jason Gunningham, BTC Assistant Principal, said: "These are very exciting times for Bridgwater & Taunton College, this fantastic partnership with Team Bath Netball will enable us to work together to further develop talented netball players in Somerset and across the South West region.
"I could not be more excited to partner Team Bath Netball. Based at the Taunton Campus they will be able to avail themselves of our outstanding facilities, including the new Health and Fitness Centre opening in January.
"Taunton and the wider area is full of talented netballers and this partnership is an important strategic development as, together with Team Bath Netball, we will focus on providing the best opportunities for talented netballers across the region to transition from community club netball to the Vitality Netball Superleague.
"This partnership demonstrates our commitment to the continued development of the region's talent and our capability to develop key strategic partnerships. To provide legitimate opportunities for student athletes to maximise their talents is a clear educational mission and vision for the college.
"Team Bath Netball joins our existing student-athlete player performance programmes we have with Bristol Bears, Yeovil United, Taunton Town FC and Bridgwater Town FC."
Go to netball.teambath.com/futures-pathway for further details about the talent development network across the South West and visit https://www.btc.ac.uk/ to find out more about Bridgwater & Taunton College.