Posted 1st Jan 2020
Meet the Blue & Gold 2020 squad and go behind the scenes at a Superleague training session during Team Bath Netball Fan Day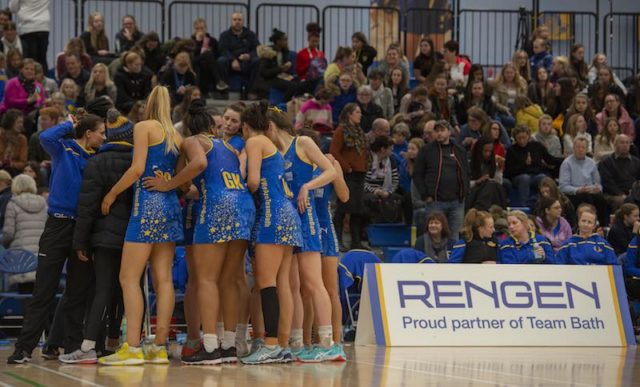 Calling all Team Bath Netball fans – don't miss a great chance to come and meet the 2020 Vitality Superleague squad during our fantastic Fan Day this weekend.
As well as open viewing of a Superleague training session, visitors can also take part in a Q&A session with the players and coaches before capping off a busy afternoon by enjoying a pre-season friendly between the Blue & Gold and Knights, the UK's leading men's netball team who impressed at The BiG Showdown last month.
It is taking place on Saturday, January 4 at the University of Bath Sports Training Village and tickets are available now. Click here to purchase online.
Timetable
0900-1115: Open Viewing: Superleague Training Session with Anna Stembridge, Jo Vann & special guests.
1300: Doors open to spectators.
1315-1345 Meet & Greet with the 2020 Superleague squad.
1345-1405: Q&A with 2020 Superleague Squad.
1500: Team Bath & Knights begin their pre-match warm-up.
1530: Team Bath v Knights.