Posted 20th Sep 2019
Stacey Francis "coming home" to wear the Blue & Gold once again at the 2019 British Fast5 Netball All-Stars Championships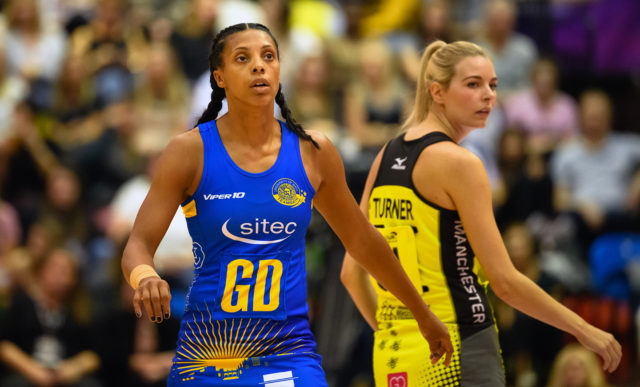 Team Bath Netball legend Stacey Francis will be returning to the Blue & Gold once again next month for the 2019 British Fast5 Netball All-Stars Championships.
It is the second successive year that Francis – a key player in all five of Team Bath's Superleague title victories – will wear the famous colours again as a Worldwide All-Star pick for the fast-paced, short-form version of the game.
"For me, playing for Team Bath is like coming home so when Anna [Stembridge] reached out it was hard to say no to the invitation to return to play in the Fast5 competition again," said Francis, who plays for Perth-based West Coast Fever in Suncorp Super Netball.
"It is a version of the game that suits me well and I am looking forward to the different challenges of a new (old) environment during my off-season from Fever."
It is the third year that Team Bath will contest Fast5, where matches are just 12 minutes long and a five-point line rewards those willing to brave a shot from distance. A Golden Buzzer also offers teams the chance to double their points during a two-minute Power Play.
Team Bath Netball Superleague Head Coach Anna Stembridge said: "It's fast, it's furious, it's really good fun and tactically I think it challenges both the coaches and athletes.
"The power plays and the ten-pointers mean the momentum can change so quickly and it's just brilliant, I love it."
The 2019 British Fast5 Netball All-Stars Championships are taking place at London's Copper Box Arena on Saturday, October 12 from 1-6pm. The rest of the ten-player Team Bath squad will be announced shortly.
Fast5 tickets are available now – visit http://www.fast5allstars.com/ for further details.
Team Bath Netball is partnering with local charity Sporting Family Change in 2020 to help make a difference through sport. Centurion Chartered Financial Partners are Team Bath's people development partner.